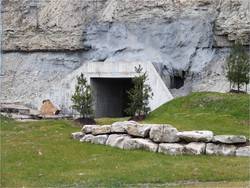 "The major highlight of the conference are the 20 data center Presidents and CEOs who will be speaking at the conference…"says Steven Glener, Senior Vice President at Information Management Network quote
Kansas City, MO (PRWEB) October 31, 2010
John Clune, President of Cavern Technologies--the Midwest's premier underground data center-- will speak on the President/CEO Panel, at IMN's upcoming Data Center Forum. The two-day event will be held at the Hyatt Regency Century Plaza, Los Angeles, CA, on November 8th and 9th.
The Forum on Financing, Investing and Real Estate Development for Data Centers features leading industry experts who will address the successes and challenges of the data center industry, including over 20 Presidents, CEOs and COOs of Data Center companies. Data Centers, the emerging asset class that investors need to seriously consider for their investment portfolio, has continued growing throughout the recession. With demand doubling every two years, many believe this is the one place where 20% returns are still possible.
"The major highlight of the conference are the 20 data center Presidents and CEOs who will be speaking at the conference…"says Steven Glener, Senior Vice President at Information Management Network, the forum host. "They will be addressing the key financing, expansion, corporate strategy, capital markets, power and technology, from a "C-Suite" level -- a unique and critical perspective, exclusive to the IMN conference."
ABOUT CAVERN TECHNOLOGIES
Cavern Technologies specializes in the development, leasing and operation of build-to-suit wholesale data centers, located 125-feet underground in a 3 million square foot facility designed for energy efficiency, housed in an environmentally regulated, secure infrastructure. Cavern Technologies' world-class data center and colocation facility is SAS-70 certified and designed to meet the specialized power, cooling and security requirements companies need to house IT systems that support their mission-critical business processes.
Cavern provides tenants with unique business solutions and a value proposition focused on minimizing the total cost of ownership of data center and colocation infrastructure.
# # #