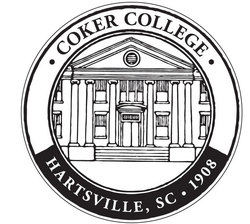 Rotational Spectroscopy Investigation of Interactions between Carbon Dioxide and N-containing Cyclic Compounds.
Hartsville, SC (Vocus) October 29, 2010
Coker College Chemistry Professor Dr. Gordon Brown has been awarded a grant from the American Chemical Society's (ACS) Petroleum Research Fund (PRF). The $50,000 grant will enhance Coker's chemistry program by supporting Brown's research on "Rotational Spectroscopy Investigation of Interactions between Carbon Dioxide and N-containing Cyclic Compounds."
Brown, an assistant professor of chemistry, will receive the grant over a two and a half year period. The grant will be used to purchase equipment to construct a new microwave spectrometer, while also assisting in the payment of summer research student stipends.
"Dr. Brown's receiving this grant is a direct acknowledgement that his research is highly regarded in its own right and that it will provide exceptional experiences for the Coker students who engage in the research with him," said Dr. Patricia Lincoln, provost and dean of the faculty. "The project funded by this grant is an essential part of Coker College's ongoing, concerted efforts to integrate faculty research with the education of our undergraduate students."
The ACS grant will allow Brown to further research that centers on studying the interactions between carbon-dioxide gas and a variety of small nitrogen-containing organic molecules. This study is motivated by the desire to better understand molecular interactions between carbon dioxide and materials used for carbon capture and storage (CCS). An important issue in the petroleum field is that of carbon dioxide "pollution" and its affect on climate change. It is important that the petroleum industry, and petroleum users such as electrical power generators, become more efficient at CCS in order to minimize the amount of carbon dioxide released into the atmosphere. If successful, this study will provide information that will guide the next generation of carbon trapping materials.
According to Brown, "By better understanding these interactions, it will be possible to design better materials for carbon-dioxide trapping, thus reducing CO2 emissions in factories, power plants, and even vehicles."
"A huge benefit of being awarded this grant is that even after this project is finished, the equipment upgrades will allow us to do many experiments that are not possible with our current spectrometer," said Brown. "Coker students for many years to come will benefit from the use of the spectrometer that will be built by our current students."
Brown added that this research will be conducted completely by his research students. They will build the spectrometer and conduct the necessary experiments as well. Although Brown will be there to guide them during the entire process he said, "Even though successful experiments will be desired, perhaps the most important outcome of this project will be the experiences Coker students will have conducting cutting-edge scientific research."
"We are delighted that Gordon's work has been recognized by ACS," said Dr. Robert Wyatt, president of the College. "His classroom and lab work is helping Coker redefine how chemistry is taught and practiced."
The Petroleum Research Fund is an endowed fund, managed by the American Chemical Society that supports fundamental research directly related to petroleum or fossil fuels at nonprofit institutions in the United States and other countries.
Coker College readies undergraduates for personal and professional success through a distinctive four-year program that emphasizes a practical application of the liberal arts as well as hands-on and discussion-based learning within and beyond the classroom. Coker is ranked among the "Best Colleges" in the South by U.S. News & World Report as well as The Princeton Review. Located in Hartsville, S.C., Coker is within two hours of the cultural, financial and recreational resources of Charlotte, Columbia, Charleston and Myrtle Beach.
###