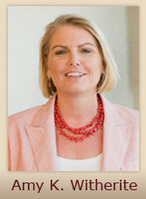 Dallas, TX (Vocus) October 30, 2010
1800-Car-Wreck.com , the leading Dallas car wreck attorneys, have been awarded a judgment of over $162,000 for a rear-end collision victim from Yellow Cab and the driver of the Yellow Cab who caused the accident. After a trail, the jury awarded monetary compensation for past and future medical expenses, impairment, pain and suffering, as well as mental anguish.
According to court documents, the accident occurred when the 28 year old victim was on her way home from work. Hit from behind by a Yellow Cab who pushed another vehicle into the victim's truck, the rear-end collision caused neck injuries.
Prior to the auto accident, the victim was perusing her life dream and purpose of rescuing horses. At age 21 she founded a horse rescue that at the time of the accident had 40 horses at the rescue farm. She also enjoyed trained unbroken, difficult or abused horses and had four she was working with prior to sustaining injuries to her neck in the car wreck.
Since being injured in the auto accident, the victim can no longer pursue her life purpose of training and working with horses due to her neck pain and concern over reinjury. With the help of leading Dallas area car accident injury attorneys, at a trial the jury awarded over $162,000 to the car wreck victim. The lawsuit was against the driver that caused the accident and his employer, Yellow Cab.
About Amy K Witherite
Amy K. Witherite graduated from the Texas Tech School of Law in 1993, and subsequently began working for a large Texas law firm. She then utilized "insider's" knowledge gained from working at a defense law firm to advocate for medical malpractice victims. Co-founding Eberstein & Witherite in 2001, she has since completely devoted her practice to helping injured clients in Texas, specializing in cases pertaining to auto accidents, drunk driver accidents, automotive defects, and other personal injury practice areas. Active in trial associations on a local, state, and national level, Amy has been named one of the 50 Best Women Lawyers in Texas by Texas Super Lawyers.
Injured car accident victims around Dallas/DFW Metroplex that have been involved in a Dallas/Fort Worth auto accident, the car accident injury attorneys of Eberstein & Witherite can help answer questions pertaining to car accident injury and individual's rights to compensation under Texas personal injury law. The professional team at Eberstein & Witherite has over 50 years of combined legal experience in helping Texas clients with their personal injury cases after being involved in a motorcycle wreck, highway wreck, 18 wheeler accident, pickup wreck, deadly car wreck, drunk driving accident, or any other vehicle accident type.
Eberstein & Witherite's car accident injury attorneys have achieved some of the state's biggest auto accident settlements for their clients. If you have been in a motor vehicle accident, contact the leading Dallas car accident injury attorneys today at 1800-Car-Wreck or by visiting http://www.1800-car-wreck.com.
Case Number- Anastasia Keyser v. Fulgence Danzo and Yellow Checker Cab Company of Dallas/Fort Worth, Inc.; Cause No. DC-08-01095 on the docket of the 44th Judicial District Court of Dallas County, Texas
Media Contact:
Amy K Witherite
Awitherite(at)ewlawyers(dot)com
214-379-7494
###