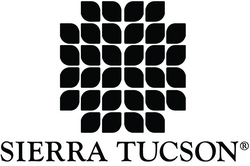 I am pleased to introduce Brandy and welcome her to Sierra Tucson
Tucson, AZ (Vocus) November 9, 2010
Sierra Tucson, an international leader in the treatment of addictions, mental/behavioral disorders, and chronic pain, announces Brandy Barbour as its newly appointed Director of Intake.
Patricia Ryding, Psy.D., Sierra Tucson's Executive Director, enthusiastically welcomes Brandy Barbour to lead the Intake Department. "I am pleased to introduce Brandy and welcome her to Sierra Tucson," affirms Dr. Ryding. "Brandy's expertise and enthusiasm for providing treatment to those in need fit wonderfully with Sierra Tucson's mission and goals."
Brandy Barbour joined Sierra Tucson in October 2010 as Director of Intake. She is a 1999 graduate of East Carolina University in North Carolina, where she earned her bachelor's degree in Psychology. After college, she gained experience in acute psychiatric facilities in Atlanta, Georgia, beginning as a psych tech and expanding to the areas of medical records and human resources. Brandy has been part of the CRC family since 2002, learning multiple roles at Wilmington Treatment Center in Wilmington, North Carolina. She worked in marketing and admissions and served the last six years as Utilization Review and Admissions Coordinator.
Brandy is excited to be in the Sierra Tucson environment, where she calls the treatment approach "unique." She adds, "We really take a holistic approach and are aware of how mind, body, and spirit are intricate components of recovery. I appreciate how this philosophy also spills over to staff with an emphasis on self-care; it is invaluable."
Seeing the patients' transformation and healing has the most impact on Brandy. "When patients take the time to say 'thank you' before leaving treatment, I am well-rewarded," she comments. "This gives me an opportunity to recall the distraught, hurting person I previously met at admission and see this individual walking out in such a centered, healthy place."
For over 26 years, Sierra Tucson has provided compassionate care and clinical excellence. Multi-licensed as a psychiatric hospital and residential treatment center, Sierra Tucson excels at treating coexisting disorders and has developed internationally renowned programs for Chemical Dependency, Eating Disorders, Mood and Anxiety Disorders, Pain Management, and Sexual and Trauma Recovery. In-depth assessment services are available on an inpatient or outpatient basis. Sierra Tucson has been awarded dual Accreditation by The Joint Commission and Pain Program Accreditation by the American Academy of Pain Management.
Located on 160 acres at the foot of the Santa Catalina Mountains near Tucson, Arizona, Sierra Tucson offers patients a beautiful, natural healing environment and the highest level of confidentiality. For more information, call 800-842-4487 or visit SierraTucson.com.
Sierra Tucson is a member of CRC Health Group, the most comprehensive network of specialized behavioral care services in the nation. CRC offers the largest array of personalized treatment options, allowing individuals, families, and professionals to choose the most appropriate treatment setting for their behavioral, addiction, weight management and therapeutic education needs. CRC is committed to making its services widely and easily available, while maintaining a passion for delivering advanced treatment. For over two decades, CRC programs have helped individuals and families reclaim and enrich their lives. For more information, visit CRChealth.com.
###