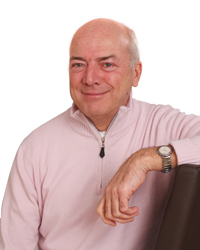 Before you do anything, you will need to get honest with yourself about the state of your health and diet..
(PRWeb UK) November 4, 2010
The recent number one bestselling self-help book, 'The True Dynamics of Life', by Mike Robinson details a new approach to health and wellbeing which involves self knowledge as its starting point. Robinson says, 'You are the world and the world is you and only you can make it whole' Uniquely, as well as looking at the macro picture of why the world is in chaos, the book also addresses the micro level of each individuals role in that chaos. Using critical understandings from the book to explain how individuals usually operate from positive and negative swings in behaviour, it aims to help individuals see what is really happening in the practical side of life in all the areas that affect their way of being. By coming from a point of honest self observation the swinging between polar opposites can stop and balance can be found in all areas of life including health, diet, exercise and lifestyle.
This self observation includes looking at the physical state, any trapped emotions, observations of the egoic mind and the ability to create one's life potential. The exercises in the book are practical ways of looking at gaining self‐knowledge, and if action is taken real change will follow. Sometimes the action is the realisation, other times physical action will be required,
Mike Robinson asks his readers to stop for a moment and take a good look at their life. Look closely at the clothes they are wearing, the house they live in, their furniture, garden, car, the food they eat, their health and any hobbies. Every 'thing' is actually describing each individual, which includes their relationship with themselves, others, and ultimately the world. Whatever each individual is internally, they are externally. For example, a person who is completely focused on the goal of achieving wealth will move and think only in the direction of wealth. So his house, car, clothes, job, partner, ambitions, etc., will have only one direction. His internal desire for wealth is his external reality. This person does not have a belief of not deserving wealth, or of any failure whatsoever, so he will blinker himself to what really matters in life in order to grasp his desire.
Self‐knowledge is the most important factor in order to live a life free of fear, or the egoic mind, because only then can the external reflect the real person. The physical body is a fantastic tool for communicating what is out of balance in life. The book gives eating guidelines as well as exercise principles to help rebalance without going into 'yoyo' behaviour patterns.
Mike Robinson concludes, "Before you do anything, you will need to get honest with yourself about the state of your health and diet.." He continues, "Awareness is the key. Awareness is inner action, which leads to outer action and brings about change."
There is further information about Mike Robinson's work, as well as the opportunity to join his membership area for monthly workshops, audio downloads and ongoing support on a journey of self-discovery, by going to his website
The True Dynamics of Life is available for sale online at Amazon.com, BarnesandNoble.com from Mike Robinson's website and other outlets.
About the Author
Mike Robinson is a writer and personal development teacher dedicated to sharing his understandings. Brought up from the age of 3 months in a children's, then put out into the world at 16 yrs with only the clothes he stood up in and no understanding of how the world worked, he spent many years observing his own and others pain until he found a solution. He has since spent the past 35 years travelling the world in an effort to help people recognize the truth and understand love in action. A father of three, Robinson resides in North Walsham, with his family.
REVIEW COPIES AND INTERVIEWS AVAILABLE
# # #