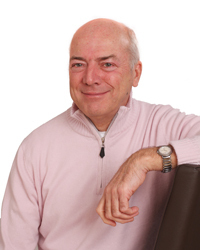 It is time for a complete overhaul, both individually and worldwide, beginning with the word 'Stop'
(PRWeb UK) November 25, 2010
In the recent number one bestselling self-help book, 'The True Dynamics of Life', Mike Robinson asks readers to question life, even when it is going well. Many people only question life, the universe, God etc when things become problematic. Yes there may be charity work, but that is not the same as going inside and asking the questions about the meaning and purpose of life. The second life throws a challenge, or there is a struggle to survive there is often the question, 'why me'? When materially comfortable and there is plenty of everything and a feeling of being on top of the world then life can feel great and there is unlikely to be deeper questioning. Humans have a habit of only questioning the reason for living when their very existence is being challenged and when life is no longer fulfilling their desires. Robinson says, "It is time for a complete overhaul, both individually and worldwide, beginning with the word 'Stop'"
'The True Dynamics of Life' is about looking with honesty at the ways the world works now, with its opposites of good and bad, right and wrong, the 'haves' and the 'have nots' and seeing that this way has created the same repeated problems over the centuries, with no respite in sight.
Robinson asks readers to take a moment of stillness to reflect upon themselves and the way in which they live their lives. Readers are asked to "no longer accept the old ways of working, which have created chaos and madness, but look at the underlying issue that makes humans do what they do".
According to Robinson there are three key questions a person will ask themselves at some point in their life:-
1. Who am I?
2. What is it all about?
3. What is my life purpose?
Robinson contends that not knowing the answer to these three questions has brought about so much confusion and separation into the human family. Religion says to seek God, society says to be morally upstanding citizens and both say to adhere to its rules. But humans have been following these ideas for thousands of years and are still living in chaos.
Robinson urges readers to look inside and realize that unless they deal with the chaos within themselves, the world will never find its way out of the global chaos and into lasting peace.
The contents of this book are designed to give powerful tools to guide the individual through this process
"The suffering I have seen in my life is what gave me the passion to find a solution to the inner and outer chaos of myself and others," Robinson says. "I went through a deep reconsideration of my beliefs, judgments and conditioning. I realized that I was living a lie, which has brought me to where I am today and the writing of this book."
There is further information about Mike Robinson's work, as well as the opportunity to join his membership area for monthly workshops, audio downloads and ongoing support on a journey of self-discovery, by going to his website
The True Dynamics of Life is available for sale online at Amazon.com, BarnesandNoble.com from Mike Robinson's website and other outlets. It is also now available on Kindle.
About the Author
Mike Robinson is a writer and personal development teacher dedicated to sharing his understandings. Brought up from the age of 3 months in a children's home, then put out into the world at 16 yrs with only the clothes he stood up in and no understanding of how the world worked, he spent many years observing his own and others pain until he found a solution. He has since spent the past 35 years travelling the world in an effort to help people recognize the truth and understand love in action. A father of three, Robinson resides in North Walsham, with his family.
REVIEW COPIES AND INTERVIEWS AVAILABLE
###