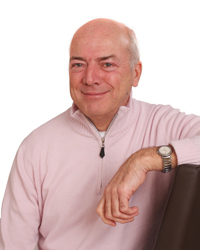 What is the fundamental reason why we, as individuals and as a society, allow another human being to suffer?
(PRWeb UK) November 29, 2010
At the moment the world and individuals within it are completely out of balance and fallible, and the governments as a whole are too far removed from those at the bottom of society who are dying from the carnage of disease and famine. If there was such a thing as the unity of man would anyone be allowed to die from lack of food or clean water? Would the prime minister or president of that country allow his/her own child to die this way? Would s/he allow his daughter to be sold into prostitution and his son get caught up in gang warfare? Anyone with love in their heart would not let this happen to their children, so why allow it to happen to others? Mike Robinson, author of the recent number one bestselling self-help book 'The True Dynamics of Life', asks "What is the fundamental reason why we, as individuals and as a society, allow another human being to suffer?" What in the system is not working? What do individuals get out of it? What is the payoff? Robinson asks readers to stop and accept the responsibility for global starvation, the water shortages, mass pollution and the complete separation between one human being and another. He further asks readers to look with honesty at the problems in their own lives and take the necessary steps to heal them because, 'You are the world and the world is you, and only you can make it whole'.
According to Robinson there are three key questions a person will ask themselves at some point in their life:
1. Who am I?
2. What is it all about?
3. What is my life purpose?
Robinson contends that not knowing the answer to these three questions has brought about so much confusion and separation into the human family. Religion says to seek God, society says to be morally upstanding citizens and both say to adhere to its rules. But humans have been following these ideas for thousands of years and are still living in chaos.
Robinson urges readers to look inside and realize that unless they deal with their own problems and the chaos within themselves, the world will never find its way out of the global problems and chaos and into lasting peace.
The contents of this book are designed to give powerful tools to guide the individual through this healing process.
Robinson says, "Humanity needs to know the truth of what is really going on because the illusion is killing us."
There is further information about Mike Robinson's work, as well as the opportunity to join his membership area for monthly workshops, audio downloads and ongoing support on a journey of self-discovery, by going to his website
The True Dynamics of Life is available for sale online at Amazon.com, BarnesandNoble.com from Mike Robinson's website and other outlets. It is also now available on Kindle.
About the Author
Mike Robinson is a writer and personal development teacher dedicated to sharing his understandings. Brought up from the age of 3 months in a children's home, then put out into the world at 16 yrs with only the clothes he stood up in and no understanding of how the world worked, he spent many years observing his own and others pain until he found a solution. He has since spent the past 35 years travelling the world in an effort to help people recognize the truth and understand love in action. A father of three, Robinson resides in North Walsham, with his family.
REVIEW COPIES AND INTERVIEWS AVAILABLE
# # #