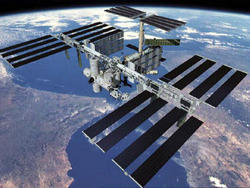 Working with NASA to manage their new innovative 12 lead applications is significant
Houston, TX (PRWEB) November 9, 2010
NASA selected technology from Epiphany Cardiography Products, LLC, as part of an initiative to provide NASA Flight Surgeons the ability to manage cardiology data collected from multiple modalities including 12-lead resting ECG, Holter, real-time ECG telemetry monitoring, PFT, and exercise stress data used in support of its in-flight as well as ground-based global medical care operations. NASA will also be working with Epiphany's engineers and clinical teams to utilize Epiphany's technology to manage cardiology data from its other modalities used to support clinical research applications that monitor the effects of space flight on the cardiac health of the astronauts on board the International Space Station.
"We are honored that NASA has selected Epiphany for this important mission. Epiphany is committed to open systems and initiatives associated with providing secure access to clinical information from a wide variety of tests and devices. We will now be able to extend that reach of care into space. Working with NASA to manage their new innovative 12 lead applications is significant. Epiphany continues to lead the healthcare industry by simplifying the collection and management of patient health data," said Russ Deremer, CEO, Epiphany Cardiography Products, LLC.
NASA's mission is to pioneer the future in space exploration, scientific discovery and aeronautics research.
NASA conducts its work in four principal organizations, called mission directorates:
Aeronautics: pioneers and proves new flight technologies that improve our ability to explore and which have practical applications on Earth.
Exploration Systems: creates capabilities for sustainable human and robotic exploration.
Science: explores the Earth, solar system and universe beyond; charts the best route of discovery; and reaps the benefits of Earth and space exploration for society.
Space Operations: provides critical enabling technologies for much of the rest of NASA through the space shuttle, the International Space Station and flight support.
Epiphany Cardiography Products simplifies the collection and management of health data with over 100 device interfaces and across 12 modalities.
Epiphany's pure-web approach makes it easy to access patient information from any PC or Smartphone device. We are a company of experienced professionals addressing our customer's needs in the growing electronic health record environment. At Epiphany, each employee is personally committed to not only meeting but exceeding our clients' expectations. We invite you to experience for yourself the genuine and impressive difference that is Epiphany!
Epiphany Cardiography Products 3000 E. Boundary Terrace, Suite 2, Midlothian, VA 23112
http://www.epiphanycardio.com
# # #