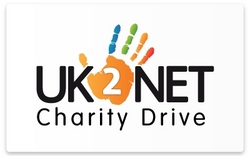 We are often contacted by charities enquiring about sponsorship. It really is the least we can do. Hopefully we can help to create, maintain and support them in their bid to running successful and effective websites
(PRWeb UK) November 23, 2010
UK2.net has initiated a charity drive to provide sponsorship for a domain name, a web hosting package and servers to up to 50 charities within the UK. From the most basic packages to support text-based websites to the most sophisticated customised e-commerce solutions to power an online business, UK2's selection of hosting packages cover all requirements a modern website may need. With a section in their data centre, allocated specially for the charity organisations' websites, you can choose specifications for your server, ranging from processors like the Celeron 420 1.6GHz with 80GB storage right through to a Pentium Dual Core E5300 2.6GHz with 160GB storage. By partaking in UK2's charity drive charities can save more than £1000 per year!
Moreover, UK2.net are willing to provide charities with 24/7 tech support, UK-based telephone support, one-click installers, sitebuilder and free SSL certificates. Additionally, all charities will be listed in UK2's business directory as well as on their Charity Sponsorship page, which will feature screenshots and links to your site, for users to view and find out more.
UK2's marketing communications exec, Craig McCartney, said: "We are often contacted by charities enquiring about sponsorship. We thought we'd take the initiative and go one step further by offering our products and services to these amazingly compassionate organisations - it really is the least we can do. Hopefully we can help to create, maintain and support them in their bid to running successful and effective websites which will help to go a long way in the support of their cause."
Helping charities with something of as much value as £1000 per year, shows a genuine concern on UK2's part towards organisations and people within their industry. Mr Craig added: "This is a great project for us as it helps to build a positive brand image and shows our customers that we are human too and are prepared to give back to the hundreds of people who are out there trying to build a bigger, brighter future for all."
If you are a charity or are planning to launch a charity website, make sure to take a look at UK2.net's blog for details here http://www.uk2.net/blog/uk2s-charity-sponsorship-drive/
About UK2.net:
Founded in 1998, UK2.net is one of the biggest web hosting companies in the UK, providing everything from domain name registration, web hosting packages, cloud VPS's, e-commerce packages as well as reseller & E-mail exchange hosting. They are part of the world-renown UK2 GROUP that represents a family of 13 hosting brands (UK2.net, WestHost, midPhase, Autica, Resell.biz, 10TB.com, AN Hosting, US2.net, WingSix, Dotable, Supreme Support, VI.net and the most recent addition VPS.NET) both in the UK and USA, and gives them a completely global presence.
###