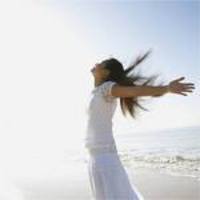 "The fact is, that to do anything in the world worth doing, we must not stand back shivering and thinking of the cold and danger, but jump in and scramble through as well as we can." Robert Cushing
Lynbrook, NY (PRWEB) November 2, 2010
Madelynan Doyle, licensed counselor and mental health professional, PhD trained clinical hypnotherapist, has developed a website to address a number of mental health issues without leaving the comfort of your home. MASD Solutions offers a number of self help strategies to address a variety of issues, such as stress reduction, relationship issues, parenting concerns, anxiety, depression, relaxation, finding joy in living and finding life purpose. MASD Solutions offers inexpensive teleseminars addressing a variety of life challenges allowing the web community to easily and affordably get help with a professional who has been counseling for the past twenty-five years.
Life offers many challenges. Madelynan Doyle believes people have to learn to look at these challenges as oportunities for growth. It's easy to become defeated and get stuck, empty or numb. Isn't it more exciting to see the challenge as an opportunity to grow and to change? Once a person learns to look at challenge as an opportunity for growth, then the individual begins to see possibilities again. Sometimes, mindset can be changed by making a small, little shift in the view of a particular situation. A little shift can cause thinking to change which in turn, changes the feeling response to situations. Life is not about going through the motions. Life is about experiencing joy, laughter, excitement, and anticipation of abundance. Dr. Doyle will help find joy in living.
Learn how to get rid of depression, develop strategies to reduce anxiety, engage in activities that will increase self esteem and renew enthusiasm for life. A good portion of the population has lost sight of dreams somewhere along the road in the journey of life. Learn to dream again and renew enthusiasm for life. Let MASD Solutions teach strategies to renew enthusiasm for life, increase self esteem, reduce anxiety, relax and plan for the future.
Many have gotten caught up in life and have given up on dreams and desires. Learn to get the most out of life. Learn relaxation techniques, improve self esteem, reduce anxiety, begin setting up goals for the future, learn to focus on positive thoughts and learn how to change feelings. Recognize the controls in life. Learn to appreciate that control and use it to live life.
Dr. Doyle, a licensed Counselor working in New York City since 1981 and CEO of MASD Solution, can always find a positive spin on life lessons. She is solution oriented. There are no "problems" only challenges offering opportunity for growth. Dr. Doyle enjoys helping people find their own power and create their own destinies and welcomes you to her website inviting you to join in her E-Counseling and Personal Growth community at http://www.YourExcellenceWithin.org.
###