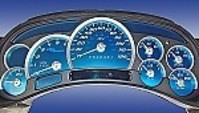 Medina, OH (PRWEB) November 2, 2010
Sidell Family Motorsports (SFM) announced today the launch of their new online store, SFMPerformance.com. The Web site makes more widely available the aftermarket performance auto parts SFM is famous for. The online store features cold air intakes, performance exhausts, gauge face kits and more from industry-leading manufacturers. SFMPerformance.com has partnered with top-brass brands such as Bomz Racing, Magnaflow and US Speedo to bring the ultimate high-performance experience to its customers. Aside from establishing itself as a leader in aftermarket performance auto parts and accessories, SFMPerformance.com strives to provide stellar service and prices that are hard to beat.
SFMPerformance.com's home page displays an array of featured products including Magnaflow Performance Exhausts for the Camaro, Challenger, Firebird, Skylark, Solstice and GTO at only $522.00. Customers can find the parts and accessories they're looking for by browsing category, manufacturer, or simply by using the "search" bar at the top of the page. Checkout is secure and easy, and creating an account makes subsequent purchases even simpler. At SFMPerformance.com, performance enthusiasts can also sign up to receive the SFM Performance newsletter or check out new products under the "New Releases" section of the site.
"With our new online store, we have really strived to provide all the excitement of the product with the ease of use that gets that product into our customers' hands," said Paul Sidell, Owner of Sidell Family Motorsports.
ABOUT THE COMPANY
Sidell Family Motorsports, LLC is a proud member of SEMA/ SANS. SFM started doing business in 2007 by selling quality used parts for second generation Camaros and Firebirds as well as some GTO parts. They then started restoring automobiles, applying a wide range of performance modifications to them and selling them at auction. The business exploded as satisfied customers touted the quality of SFM's cars and the sheer joy of driving true performance vehicles. The company has built cars, raced cars, and restored cars.
FOR MORE INFORMATION
Visit http://www.SFMPerformance.com
Paul Sidell, 440-281-3179
###