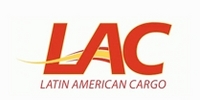 We consider our customers our partners and we know there is an undeniable link between their success and our own.
Montreal, QC (PRWEB) November 8, 2010
In the difficult world of shipping, staying competitive can be a challenge. It is a volatile market where the smallest of details can cause large problems, and where reliability is essential. This is why cargo and freighting company, Latin American Cargo (LAC), is proud to have reached this milestone of ten years of service in the industry.
Having sat down with Homero Herrera, President and CEO of LAC, in their Montréal office to ask about their success and plans for the future, he discussed why he felt LAC and their subsidiary, Mexfreight, has done so well over the past ten years. Homero explains:
"Shipping, whether by land, sea or air, is an involved process that requires dedication and commitment. We consider our customers our partners and we know there is an undeniable link between their success and our own. We offer cost effective shipping and logistics solutions to and from all over Latin America, Canada and The United States, helping companies who trade within these territories to become more successful. That is our mission, to help companies simplify their transportation and logistics operations and help them become more cost efficient. We are only able to accomplish this thanks to our Specialization."
The Specialization LAC has and values as their greatest asset comes from their experience, history and knowledge of Latin America and its business culture. By having an understanding of the people, their culture and the processes needed to import and export from each of the many countries in Latin America, LAC has been able to keep their comparative advantage and pass on cost efficiency to their partners over the last ten years. They estimate that around 8,000 shipments have been made by them to and from Latin America over the years.
LAC has seen sustained growth throughout their ten years and did well during the economic downturn. They expect to grow and improve more as the economy recovers even further. To usher in the beginning of their next decade of service, LAC has recently gained a new partnership with two of the largest and most well known manufacturing companies in Canada. As Latin American economies grow, as they have been in recent years, LAC sees more potential than ever before to connect these two large markets.
"Many companies, especially smaller ones, want to expand but don't necessarily know how." Homero explains. "The Latin American Markets are looking for imports to expand their operations, especially in areas like manufacturing, mining and auto parts. It isn't difficult to find buyers for these sorts of things throughout Latin America, but many companies don't consider it because of language barriers and a lack of knowledge. Not only do we help with the shipping, but also with the adaptation to the Latin American Business Culture."
Homero and many key members of staff are native to various parts of Latin America, giving them a unique edge they can pass on to their partners. Their plans for the future involve not only growth in acquiring new clients, but also expanding and reinforcing their current partnerships. Long term commitments are important for success, but are also a point of pride for Homero and his team. "We want to provide the best service we can and show our clients repeatedly that we are doing all we can to provide, fast, trustworthy and cost effective solutions for them. We value our commitments to our long term partners and we try to gauge our success by theirs."
LAC is also planning on expanding their services in the future, capitalizing on the development of new tracking software and communication technologies. They are taking steps to differentiate themselves even more from the competition, and increase their level of service even further. For more information visit their website or watch their video online.
About LAC
Latin American Cargo is a shipping and freighting company specializing in shipments going to and from different areas in Latin America. They are experienced with air, sea and ground transport. Their Mexfreight division, short for Mexico Freight, handles almost exclusively the transport to and from Mexico and acts primarily as a road transportation service.
###