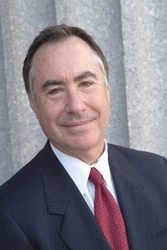 New York, NY (PRWEB) November 1, 2010
Dankser & Aspromonte recently won a $6.125 million jury verdict for a client who was injured by a rental car while riding his bicycle. While that sum may be staggering, it difficult to predict what an injury may be "worth." After all, justice in a personal injury practice is measured not by the medical treatment or progress of the plaintiff.
Justice is often measured, however, by how much money a personal injury attorney recovers for the injured person to compensate for their pain, suffering and all economic losses (ie: medical expenses, loss of earnings) from the date of the accident until person has recovered from their injuries or for the rest of that person's life.
Unfortunately, there is no book, periodical or website that can say with absolute certainty what a particular case is worth. This aspect of practice is more art than science, and the law is very far away from science in most respects.
So, how does a trial attorney who has practiced exclusively in the personal injury law field determine the value of a particular case? Experience.
Putting a price on an injury
An experienced attorney knows there are myriad factors that contribute to the ultimate value of a case, and he evaluates each one carefully before arriving at an approximate value.
First, the cause of the accident must be determined. What kind of accident was it? Was it a motor vehicle accident, a construction accident or a slip and fall? More importantly, the personal injury attorney must identify whether there is any reasonable expectation that a jury would find the plaintiff negligent in some respect in causing the accident. If that is the case, the jury would need to calculate the percentage of plaintiff's fault.
Once that is determined, the jury would be instructed to apportion fault between the plaintiff and defendant. For example, if the jury found the plaintiff negligent to the tune of fifty percent, the jury's award to the plaintiff would be reduced by half. This is a crucial component to consider at the outset of the case.
Identifying the type of injury and its ramifications to the injured
Another factor that a personal injury attorney must consider is the type of injury being claimed. While a sprained neck or back may be seriously painful to the injured party, they are not going to induce an insurance company to make a substantial monetary offer. However, a skull fracture with bleeding in the brain that requires delicate surgery to evacuate a subdural hematoma will immediately raise significant concern on the part of the insurer and an expectation that they will eventually have to pay a large sum of money to the plaintiff.
Surgery is compensable and objective evidence of serious injury. Fractured joints, knees, elbows and wrists with functional impairment automatically compel larger payouts than simple fractures. Loss of sight, hearing, smell or taste creates a situation in which one or more of the five senses are gone and will be a circumstance under which large awards are routinely paid.
Brain damage in all forms - cognitive dysfunction, loss of memory, impaired judgment and reasoning, loss of coordination, vertigo and emotional instability - are all serious claims that would be entitled to large awards.
Pain and suffering
With all injury cases that present proof of permanent injury and disability, juries are directed to consider pain and suffering and economic losses for two time periods: from the date of the accident to trial and from the date of the trial for the rest of the plaintiff's life.
Therefore, a large component of the value of a case is life-long pain and suffering, disability and permanent injuries. If the injuries are not permanent, it is unlikely that a person would be entitled to a large recovery.
On the other hand, if the injuries are permanent, then the extent of the disability would need to be evaluated by how it impacts that person's life. For example, is it facial disfigurement on a young, unmarried woman? Is it a permanent limp on a marathon runner? Is it a broken spine on a construction worker? Does this injury prevent the plaintiff from working and enjoying life? Is the plaintiff now permanently disabled? What was the injured party earning before this accident? All of these factors must be considered in order to provide "fair and reasonable compensation under the circumstances."
For example, if a 30-year-old union carpenter making a substantial salary plus overtime and benefits falls, breaks his back and becomes permanently disabled, he would be entitled to recover not only for his pain, suffering and disability but would also be entitled to collect the millions of dollars he would have earned in the 30 plus years of his expected employment. He would also be entitled to collect the entire cost of his future medical care. All of these calculations would have to be proven by competent medical and vocational experts.
What to expect
An important factor to keep in mind is that it could take years for a case to develop sufficiently in order to be evaluated accurately. Ultimately, the value of the case is what the market will bear. Knowing that is left to the skilled and experienced attorneys in the field.
Paul Dansker is co-founder of Dansker & Aspromonte Associates, the New York personal injury law firm specializing in motor vehicle accidents; slips, trips and falls; medical malpractice; brain injuries; and more. Dansker has represented thousands of clients and obtained hundreds of millions of dollars on their behalf. Contact Paul at 212-732-2929, pdansker(at)dandalaw(dot)com or via his company's website, http://www.dandalaw.com
# # #