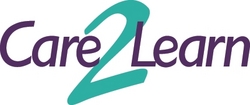 Tampa, FL (PRWEB) November 10, 2010
Care2Learn, Inc., the leader in online continuing education and training for post-acute healthcare providers, has partnered with HealthStream, Inc. a leading provider of learning and research solutions for the healthcare industry, to launch an online therapy courseware library for HealthStream's learning platform, the HealthStream Learning Center(R) (HLC).
The Care2Learn online therapy courseware library consists of more than 140 interactive, online courses that feature more than 200 accredited hours for Physical Therapists, more than 300 accredited hours for Occupational Therapists, and 80 accredited hours for Speech Language Therapists.
The library will be available to the healthcare industry's growing number of home healthcare professionals and rehabilitation specialists – a group that already comprises well more than 1 million employees and, according to the Bureau of Labor Statistics, is projected to grow 46 percent by 2018. These healthcare professionals are employed by inpatient rehabilitation facilities, skilled nursing facilities and the nation's expanding home health industry, which collectively provide care for millions of residents and patients. The increasing need for rehabilitation therapists and assistants is driven, in part, by an aging population with chronic conditions, for whom rehabilitative therapy services are critical for ensuring the highest quality of life.
"We are very excited to provide the therapist and therapist assistants in the acute care environment with crucial, high-quality courses in conjunction with HealthStream," said Ryan Sparks, Care2Learn Vice President of Content and General Manager. "Through this agreement, HealthStream's customers will have access to many new therapy-specific courses that will let its rehabilitation specialists complete more of their continuing education requirements at their own pace. Of course, residents and patients benefit as well, since well-trained and educated caregivers help ensure top-notch care."
About Care2Learn:
Founded in 2000, Care2Learn provides online education solutions to the post-acute healthcare market, which includes nursing homes, assisted living facilities, rehabilitation centers, and home healthcare and hospice facilities. The Care2Learn course library includes approximately 800 accredited course hours delivered to more than 320,000 healthcare professionals in all 50 states.
Acquired by RedVector, an online continuing education company for the design, engineering, and construction industries, Care2Learn continues to grow by offering customized online eLearning universities to companies who want to offer training and education solutions to their entire staff in a cost-effective, easy-to-use, and readily accessible manner. For further information, call 1-866-703-9418 or visit http://www.Care2Learn.com or http://www.Care2LearnEnterprise.com.
About HealthStream:
HealthStream is a leading provider of learning and research solutions for the healthcare industry, transforming insight into action to deliver outcomes-based results for healthcare organizations. Through HealthStream's learning solutions--which have been contracted by over 2.2 million hospital-based healthcare professionals--healthcare organizations create safer environments for patients, increase clinical competencies of their workforces, and facilitate the rapid transfer of the latest knowledge and technologies. Through our research products, executives from healthcare organizations gain valuable insight about patients' experiences, workforce challenges, physician relations, and community perceptions of their services. Based in Nashville, Tennessee, HealthStream has two satellite offices. For more information about HealthStream's learning and research solutions, visit http://cts.businesswire.com/ct/CT?id=smartlink&url=http%3A%2F%2Fhttp://www.healthstream.com&esheet=6447494&lan=en-US&anchor=http://www.healthstream.com&index=1&md5=5829b2bc1952fab8641e378bd0f15fa4 or call us at 800-933-9293.
###