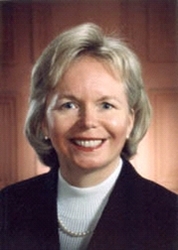 "I have helped many entrepreneurs raise capital," Blanchard said. "I have seen firsthand that many companies need the advice and expertise of business advisors – but most are so cash starved they cannot afford the expertise. My new website can help."
(PRWEB) November 4, 2010
The Blanchard Group Enterprises Inc. announces the launch of their new website, Your Capital Edge™.
The Blanchard Group established Your Capital Edge™ based upon the work experience of seasoned entrepreneur Lyn Blanchard who has started several technology companies and advises many startup and emerging companies. She has also written a book entitled "Your Capital Edge – an entrepreneur's guide to raising investment capital." Due to be released Q1 2011.
Your Capital Edge™ is based upon a new framework developed by Blanchard called the 4S framework for creating investment value. A properly prepared business plan plays an important role in describing a business. But it is just one piece of the puzzle when it comes to raising equity capital. Entrepreneurs need to create a Capital Edge. That is they must show they are building a business not just a business plan.
Your Capital Edge™ reveals proven strategies and cutting-edge tactics entrepreneurs can use to get funded. Using the new 4S framework to build investment value entrepreneurs will learn how to:

Create $trategies to fortify your companies activities from an investor's point of view.
Create $tructures such as your capital structure, your human resource plan, and your finance and milestone plans.
Create $ubstance so that your investment proposal hangs together with facts not fiction.
Create $izzle around your investment story to communicate and achieve impact with investors.
"I have had the opportunity to help many entrepreneurs succeed," Blanchard said. "I have seen firsthand that many companies need the advice and expertise of highly qualified business advisors – but most are so cash starved they cannot afford the expertise even on a part-time basis."
Your Capital Edge™ is set up to accommodate various learning styles. It has numerous PowerPoint presentations, eBooks, templates, articles, models and real life examples to support a busy entrepreneur who is juggling the demands of operating a business with the need to raise capital and the need to quickly understand how to do it.
"I feel passionate about helping companies succeed and I am committed to help more entrepreneurs than I am able to on a one-on-one basis," Blanchard said. "So I have developed this website and written a book (that is being published in Q1, 2011) that provides the expertise and supporting resources at a price that anybody can afford. I am very excited to be able to teach others through sharing of my expertise and am committed to making you successful in raising money and building investment value in your company."
About Your Capital Edge™
Your Capital Edge™ is designed to be a dependable, comprehensive, and go-to resource for busy entrepreneurs needing to understand the nuances, and steps, necessary in raising capital for their companies. In essence, the program provides an affordable and no-nonsense approach for entrepreneurs to get the job of raising capital done. For more information view Your Capital Edge™'s video.
About Lyn Blanchard
Lyn Blanchard is an author, consultant and founder of a number of technology companies. For many years she has developed business strategies, strategic alliances, conducted market research, engaged teams to rise to the next level of achievement and drove for results in everything she put her mind to doing. Blanchard is also a certified management consultant.
###