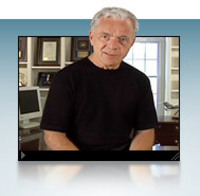 "I've seen this movie before and I know how it ends:I make a Billion Dollars" Bill Bartmann
Naples, FL (PRWEB) November 4, 2010
BusinessStartupStore.Com is a new online resource created to assist people who are starting new small businesses. For those who have never operated a business, it may be difficult to find all of the necessary resources to get started on a solid foundation. Imagine what it would be like to start a business with excellent advice readily available from the beginning. Now, many of the resources needed to learn how to operate a successful business can be found in one convenient location. There are books and courses from successful business people willing to share some of their best ideas. The newly opened online store, BusinessStartupStore.com, is where you can find convenient proven business startup resources and ideas.
When someone decides to start a business for the first time, there is a lot to learn. If they have access to proven principles and strategies, from professionals with expertise in operating successful businesses, they will be more likely to avoid costly mistakes in the early years of their business careers.
Wouldn't it be amazing to be able to carefully start a business using the advice of some of the best business and marketing consultants available? Without having to sort through the thousands of bad or mediocre books and programs out there?
BusinessStartupStore.com recommends courses in business management, marketing programs, goal setting programs, business planning software, website building software, a complete guide to website building course, videos and articles on starting a business, and links to valuable resources from some of the best and brightest business and marketing minds available. There are programs from business visionaries like Michael Gerber, Jay Abraham, Jay Conrad Levinson, Earl Nightingale, Brian Tracy, and the full catalog of Nightingale Conant products. BusinessStartupStore.com also features courses taught by Bill Bartmann, a man who made over a Billion Dollars buying credit card debt and loans. It is rare to get someone who has made a billion dollars to teach people how he made his fortune. Bill Bartmann, who became a billionaire buying bad loans, said this about the current credit crisis, "I've seen this movie before and I know how it ends: I make a billion dollars." The knowledge and ideas that are available through BusinessStartupStore.com can help new businesses get started using proven strategies for success.
BusinessStartupStore.com also has useful internet resources like the Complete Guide to Website Building, which has over 23 modules of video instruction about building an online business. There is easy to use website building software, and books like the Art of the Start by Guy Kawasaki. Most of the audio programs, books, and courses recommended have been used to start BusinessStartupStore.com. These resources from proven successful business consultants can help create a solid foundation to achieve almost any business goal. It is possible to avoid years of trial and error by embracing proven principles when starting a business. BusinessStartupStore.com wants to offer ideas and suggestions to help make business fun, well run, and more rewarding.
Patrick Moorton is the President of Lounge International Products Inc. The owner and operator of BusinessStartupStore.com, a company that helps small business startups find proven business resources and ideas that will help them operate a successful business. Learn more at: http://www.BusinessStartupStore.com
# # #