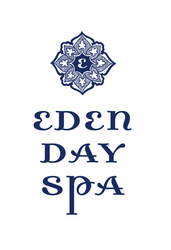 Women today are busy and demanding. They expect skincare products that visibly reduce lines, wrinkles and hyper-pigmentation. The best way to repair aging skin is through ultra-high concentrations of active ingredients
San Anselmo, CA (Vocus) November 1, 2010
Internationally celebrated Zein Obagi, MD will be featured at Eden Day Spa in San Anselmo on December 4th, 2010 from 4pm to 5pm to introduce his new line of anti-aging skincare products. Twenty years ago Obagi developed his Obagi® Nu-Derm®, which has become the gold standard in effective, results-oriented medical skin care. Dr. Obagi's newest creation, ZO Skin Health™, was formulated to activate, stimulate and repair skin without the need for a prescription. Using his same philosophy and approach to skin health, he now has created a line of over-the-counter skincare products with more advanced, potent ingredients.
"Women today are busy and demanding. They expect skincare products that visibly reduce lines, wrinkles and hyper-pigmentation. The best way to repair aging skin is through ultra-high concentrations of active ingredients," he said. With time-released retinol, Co-Q10 and anti-oxidants, ZO Skin Health repairs the signs of photo-aging without downtime.
Owner and founder of Eden Day Spa, Katyoun Amjadi, brings over 30 years experience to San Anselmo. Traveling extensively through Europe, she is constantly researching the newest innovations in anti-aging techniques and products. Having been trained by Dr. Obagi himself and certified in his line, it is her expertise in her field and dedication to offering the latest advancements in skin care that attracted Dr. Obagi to this quaint but results-oriented day spa. Eden Day Spa has exclusive rights to sell ZO Skin Health™ in all of Marin County.
Back by popular demand on December 4th, Dr. Obagi will provide two brief seminars educating clients about his latest advances in skin restoration and rejuvenation. Following each lecture, he will meet individually with clients and provide complimentary consultations. Reservations are required; for more information on registration fees and special offers, please call (415) 464-9111.
About Eden Day Spa
Owner of Eden Day Spa, Katayoun Amjadi began her skin care career in Los Angeles almost 30 years ago and established herself in San Anselmo in 1998. Providing top of the line home care products and exclusive European treatments, Eden Day Spa strives to help achieve inner and outer wellness. Meeting the changing needs of the face and body for men and women, advanced treatments make real improvements by replenishing and strengthening skin at a deeper, cellular level.
###