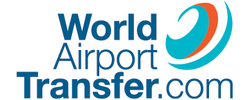 Door-to-door airport transfers are cost-effective alternative transport options for business travelers; and vacationers who book tours, hotels, and airport transfers separately.
Paris, France (PRWEB) November 15, 2010
Low-cost airport transportation in Paris, Rome, New York, London, Rio de Janeiro, Tokyo, Sydney, Milan, Madrid, and Florence has new affordable options for passengers who don't want a limousine, but would prefer a door-to-door airport transfers without the hassle of a taxi. World Airport Transfer introduces private and shared-ride shuttles services from 10 international airports in these destinations, available with 24-hour reservation on http://www.world-airport-transfer.com.
World-Airport-Transfer.com is also taking strides to offset carbon emissions through a partnership with the Carbon Neutral Company. "The commitment to minimize the environmental impact of our carbon footprint is as much a priority as offering affordable prices," said Emmanuel Issaurat, president of World Airport Transfer.
All vehicles are air-conditioned. Shared-ride shuttle vans can seat up to seven passengers while sedans offering private transfers can seat up to four passengers. Private transfers can be customized to accommodate two or more groups. There is ample space in the back of vehicles for luggage.
"The 10 busiest airports on the site serve major tourist destinations, where taxi queues can take a long time. Door-to-door airport transfers are cost-effective alternative transport options for business travelers; and vacationers who book tours, hotels, and airport transfers separately."
World Airport Transfer is currently highlighting 10 international airports where transfer services are available to local hotels, attractions, neighboring cities, and cruise terminals.
1. Roissy Charles de Gaulle International Airport shuttle, serving Paris and EuroDisney.
2. Leonardo da Vinci-Fiumicino Airport shuttle, serving Rome City Center and Civitavecchia Port.
3. New York – John F Kennedy Airport shuttle, serving Manhattan hotels.
4. London Heathrow Airport shuttle, serving Central London.
5. Rio de Janeiro-Galeao International Airport shuttle, serving Rio De Janeiro hotels and port.
6. Tokyo Haneda Airport shuttle serving Uptown, Downtown Tokyo and Disneyland.
7. Sydney Kingsford Smith Airport shuttle serving Sydney hotels.
8. Milan Malpensa Airport shuttle serving Milan and nearby cities including Lake Como, Genoa, Bellagio, Lucerne, and Zurich.
9. Madrid-Barajas Airport shuttle serving Madrid hotels.
10. Florence Peretola Airport shuttle serving Florence City Center hotels.
Transfers in other destinations, local and international airports, cruise terminals, and train stations are also available. For the complete listing of airport transfers and destinations, go to World Airport Transfer or call Toll Free 1-866-988-TOUR. A quick price quote for any transfer in over 400 major airports worldwide is offered on the site.
About World Airport Transfer
Since 1997, World Airport Transfer has offered economical and hassle-free transport options to and from airports worldwide. Through an Internet-enabled Reservation Service, travel agents, corporations, Internet users, hotels, and airline passengers can book seats for airport-ground transportation at over 400 major airports, train stations, and cruise terminals.
The company provides online booking, 24-hour toll-free reservations centers, and customer-service in 15 languages (English, French, Italian, Spanish, Portuguese, German, Danish, Swedish, Norwegian, Finnish, Chinese, Korean, Japanese, Dutch, and Greek).
Transportation options include shared-ride shuttle vans, private vans, sedans, limousines, mini coaches, and deluxe motor coaches. Services can be customized to complement any type of travel experience. To minimize the impact of carbon emissions, a carbon offsetting program was launched in 2010.
World Airport Transfer was created by Tours and Co Associates Inc, which also operates an international leader in the Tours and Activities industry, City Discovery. The company has offices in the USA, France, Greece, Italy, Brazil, and the Philippines.
# # #