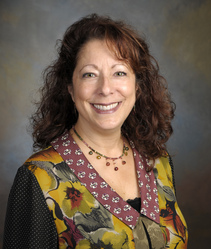 Berkeley Heights, NJ (Vocus) November 1, 2010
Summit Medical Group hosts a free lecture: Decision Making Challenges for New Parents, November 10 at 7pm, with Dr. Geraldine M. Summa, Summit Medical Group pediatrician.
Join us for an evening of talking and listening to one of the area's foremost pediatricians, Dr. Geraldine Summa. Young parents are bombarded with new information and advice from friends and family. Even so, making care decisions for a new child can be daunting, especially if both spouses have differing views. This light hearted presentation will offer practical advice on how to approach the common decisions most young parents face, including feeding schedules, when and how to discipline, dealing with problems such as ADD, and more.
Dr. Summa is listed in New Jersey Family magazine's "NJ's Favorite Kids' Docs." Board certified in pediatrics and a Fellow of the American Academy of Pediatrics, she has made an ongoing commitment to lifelong learning and advocacy for children and their health care. Dr. Summa is a former resident in pediatrics at St. Christopher's Hospital for Children in Philadelphia. Reservations for this special event are required.
To register, visit http://www.summitmedicalgroup.com/events and use the online registration form.
ABOUT SUMMIT MEDICAL GROUP
Summit Medical Group (SMG) is the largest privately held multispecialty medical practice in New Jersey. SMG has pioneered information technology advances in health care with its early adoption of electronic health records and e-prescribing. With more than 200 highly qualified providers, it is one of the most unique health care models in the state. SMG has an award-winning customer service program and NJBiz magazine has named it one of New Jersey's "Fifty Fastest Growing Companies". SMG treats more than 55,000 patients per month at its main campus in Berkeley Heights as well as its satellites in Berkeley Heights, Morristown, Millburn, Shorts Hills, Summit, Warren, and Westfield. As one of the East Coast's premier multispecialty groups, SMG has provided exceptional primary and specialty care since 1929. For more information, please visit http://www.summitmedicalgroup.com.
# # #