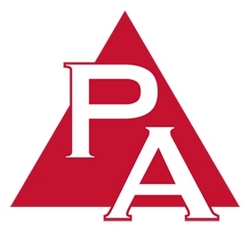 Warrensville Heights, OH (PRWEB) November 2, 2010
On September 21, 2010, Pyramyd Air acquired the assets of Bardstown, Kentucky, airgun retailer Compasseco, which is owned by Steve Munson. This places Pyramyd Air in a much stronger position to service customers in all of their air gun needs.
"I am proud to have the opportunity to expand the availability of air gun products to my long time Compasseco customers," said Munson. "I would like to thank the thousands of long time customers, as well as employees, for their support in building Compasseco into a major supplier of airgun products and look forward to working hand-in-hand with Pyramyd Air in our effort to continue to serve airgun enthusiasts."
Joshua Ungier, owner and CEO of Pyramyd Air, stated, "I am glad that Compasseco employees are joining the Pyramyd Air team. We'll work together as one company to further improve customer service and satisfaction in the air gun world. Pyramyd Air is planning on expanding their facilities into Kentucky by keeping Compasseco's existing warehouse for the foreseeable future."
Pyramyd Air sells airguns, accessories and ammo from AirForce Airguns, Air Arms, Air Venturi, Beeman, Benjamin, Beretta, Browning, Colt, Crosman, Daisy, Eun Jin, Evanix, Falcon, Feinwerkbau (FWB), Gamo, Hammerli, Heckler & Koch (HK), IZH-Baikal, Magnum Research, Makarov, Marksman, Mendoza, Norica, Remington, Ruger, RWS Diana, Sam Yang, Sheridan, Shinsung, Smith & Wesson (S&W), Sumatra, Tanfoglio, Tau Brno, Umarex, Walther, Webley, Weihrauch, Winchester and others.
Pyramyd Air provides professional product videos from Airgun Reporter Paul Capello (http://www.pyramydair.com/video) and a daily blog, Pyramyd Air Report (http://www.pyramydair.com/blog), written by Tom Gaylord, a.k.a. B.B. Pelletier. They also provide instructional videos at Airgun Academy (http://airgun-academy.pyramydair.com/video).
###