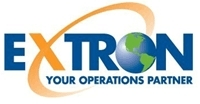 This marks the return of appropriate manufacturing infrastructure coming back to the USA
Milpitas, CA (PRWEB) November 3, 2010
Extron, a global supply chain management company specializing in "Last Mile" Supply Chain solutions, today announced its relocation to a new facility at 496 South Abbott Avenue Milpitas, CA 95035.
Extron's new facility has a modern and larger manufacturing space, with direct freeway access. Strategically located in the center of the Silicon Valley, the new facility will also have improved climate and Electrostatic Discharge (ESD) controls to support Extron's growing technology and retail product configuration client base.
"Extron's relocation to a new facility is to meet the demands and needs of our growing client base especially in the technology and retail configuration sector. The new facility is state-of-the-art and will accommodate a larger operations team in a more customer-team-focused workspace. Extron is a fast growing company and the new facility helps us expand our diverse customer base even further," said Sandeep Duggal, CEO of Extron.
"This marks the return of appropriate manufacturing infrastructure coming back to the USA," said Silicon Valley Leadership Group President & CEO Carl Guardino.
Extron initiated operations from its new facility on Oct 5, 2010.
Some highlights of the new facility:

New (1990s vintage) facility, located in a tech park with excellent freeway links at the intersection of 237 and I-880. Improved highway access allows customers and transportation lines quicker access to the Ports, East bay, Silicon Valley and the Peninsula
40,000 sq ft of clean operations area with full climate controls and ESD flooring
Upgraded power grid for server and data center testing
Brand new offices with workspace set up for customer teams and to promote rapid interaction with Operations
25,000 sq ft of climate-controlled, GMP materials management operations for life sciences customers in addition to standard warehouse space
About Extron
Extron, headquartered in Fremont, CA, has been delivering world-class supply chain solutions to its diverse client base for more than 25 years. The company provides complete 'last mile' supply chain solutions, from materials management to order fulfillment and from final configuration to returns management.
For more information on Extron please visit http://www.extroninc.com.
# # #