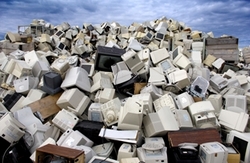 "One lucky person will receive a FREE 3 night cruise for 2 to Nassau Bahamas on the Carnival Sensation."
Tampa, FL (PRWEB) November 1, 2010
Drop off your obsolete electronics at a GreenSite™ Recycling location and fill out an entry form for a chance to win a free cruise to Nassau, Bahamas on the Carnival Sensation. No purchase is necessary and a donation of electronics equipment is not required to enter the drawing.
GreenSite™ drop off locations are located in Bartow, Bradenton, Brooksville, Clearwater, Holiday, Hudson, Kissimmee, Lakeland, Largo, Mulberry, New Port Richey, Odessa, Orlando, Pinellas Park, Ruskin, Sarasota, Spring Hill, St. Petersburg, Tampa, Tarpon Springs, Trinity, Valrico and Winter Haven.
Access http://www.greensite-network.com for specific drop off addresses.
Cruise Details:
Three night Carnival cruise sailing on March 24th, 2011 and returning March 27th, 2011 on the Carnival Sensation. Entry forms will be accepted between November 1st, 2010 and January 15th, 2011. The ship will be leaving from Port Canaveral and will travel to Nassau, Bahamas. Nassau is the capital city of The Islands of The Bahamas is found on 21-mile-long New Providence, the 11th largest island. The fine harbor of Nassau is protected by tiny Paradise Island for a three-mile stretch. This sheltered harbor attracted settlers from the early days. When British colonists discovered the harbor in the late 1600s, some left the island of Eleuthera to live on New Providence. Nassau's history can be traced back to days of the legendary pirate Blackbeard. Its sheltered harbor, mansions, cathedrals and 18th-century fortresses have been beautifully preserved.
Contest Rules:
Drop off one or more items of electronics (computer, monitor, printer, radio, cell phone, toner cartridge, DVD player, VCR, stereo, camera, UPS power protection, telephone equipment, etc.) for free at one of our GreenSite™ locations and fill out an entry form. No purchase is necessary and a donation of electronics is not required to enter the drawing. We do not accept televisions.
One entry per person. Duplicate entries are prohibited.
You must be a US resident and over 21 years of age to win.
The entry period will be from Nov 1, 2010 through January 15th, 2011.
Entrants will be bound by the terms and conditions of the contest.
We will select the winner of the cruise by random drawing on January 19th, 2011 at 12:00 noon at 3111 W. Dr. ML King Blvd, Suite 100, Tampa, Florida 33607. Attendance is not required to win.
The winner will be able to select one individual to take with him/her on the cruise.
The prize includes two tickets, one for the winner and one for a guest aboard the Carnival Sensation, departing from and returning to Port Canaveral. Sail date of March 24th to March 27th, 2011.
Not included are tips, shore excursions, transfer to and from the cruise ship, parking fees, travel insurance and expenditures of a personal nature.
About the GreenSite™ Network:
GreenSite™ is a cooperative partnership between Florida E-Waste Recycling and self-storage facilities, thrift stores, and other for-profit and non-profit businesses, to help keep electronics equipment from entering our landfills. Florida E-Waste recycling is actively seeking partnerships with other businesses to become GreenSite™ locations throughout the State of Florida.
About Florida E-Waste Recycling:
The company is a Tampa based recycling firm that offers a free drop off service at over 50 partner locations throughout central Florida, and also provides a commercial/residential pick up service for a small fuel off-set fee. Items are picked up the next business day from most locations in the State of Florida. Florida E-Waste Recycling is backed by Wyndham Capital, LLC, a Tampa based private equity firm. For more information about the company access http://www.floridaewaste.com.
# # #