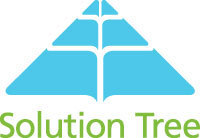 The 21st century classroom needs to shift dramatically to catch up to a new generation of learners coming to our schools every day. Engaging learners is key.
Bloomington, IN (Vocus) November 2, 2010
Marzano Research Laboratory has released The Highly Engaged Classroom, a highly anticipated book that provides teachers with an in-depth study of how to generate attention and engagement—key ingredients to student success.
There is little, if any, chance that students will learn what's being taught in class without being engaged. The Highly Engaged Classroom, by Robert J. Marzano and Debra J. Pickering with Tammy Heflebower, addresses the teacher's role in achieving student engagement. The book aims to empower teachers to create a classroom environment where engagement is the norm, not the exception. To make the research accessible to all teachers, the authors present key findings then translate data into recommendations for classroom practice.
This is the third book in The Classroom Strategies Series, which offers in-depth, research-based instructional strategies for teachers to enhance student achievement. The first two books in the series, Designing & Teaching Learning Goals & Objectives and Formative Assessment & Standards-Based Grading, are by Dr. Marzano.
"The 21st century classroom needs to shift dramatically to catch up to a new generation of learners coming to our schools every day. Engaging learners is key. The Highly Engaged Classroom will give you specific, exciting and fresh approaches to genuinely empower your students. The learners move to the driver's seat as teachers equip them with tools to learn from feedback and navigate their future," said Heidi Hayes Jacobs, executive director of the Curriculum Mapping Institute and president of Curriculum Designers, Inc. in Rye, N.Y.
Dr. Marzano is cofounder and CEO of Marzano Research Laboratory in Englewood, Colorado. A leading researcher in education, he is a speaker, trainer and author of more than 30 books and 150 articles on topics such as instruction, assessment, writing and implementing standards, cognition, effective leadership and school intervention.
Debra Pickering, PhD, consults with schools and districts nationally and internationally as a senior scholar for Marzano Research Laboratory. Throughout her career, Dr. Pickering has gained practical experience as a classroom teacher, building leader and district administrator. For many years, she has used this experience to provide training and support to K–12 teachers and administrators as they seek to continually improve student learning.
Tammy Heflebower, EdD, is vice president of Marzano Research Laboratory. She is a consultant with experience in urban, rural and suburban districts throughout North America. Dr. Heflebower has served as a classroom teacher, building-level leader, district leader, regional professional development director and national trainer. She has also been an adjunct professor of curriculum, instruction and assessment at several universities.
About Marzano Research Laboratory
Marzano Research Laboratory (MRL) is a joint venture between Solution Tree, a leading educational professional development company, and Dr. Robert J. Marzano. In service to educators, the company synthesizes Dr. Marzano's scope of educational research, world-renowned for its breadth and depth, into accessible components teachers and principals can use for concrete gains in student learning. Continuous action research ensures MRL strategies are always at the forefront of best practice. MRL consistently analyzes what works in schools and classrooms and always presents research that reflects the current knowledge base of best practice for enhancing student achievement. Learn more at http://www.marzanoresearch.com.
Contact:
Solution Tree
Bethany Harvey
800.733.6786 ext. 262
###