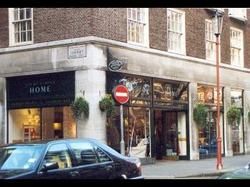 London, UK (PRWEB) November 16, 2010
Lovers of vintage clothing and red carpet frocks won't want to miss The Diana Dresses, a special exhibition of 10 fabulous dresses that belonged to the Princess of Wales.
On show at the Fashion Museum in Bath, the dresses include show-stopping Versace cocktail dresses as well as couture creations by Catherine Walker.
As the manager of the Museum, Rosemary Harden says: "She was one of the most photographed women in the world, and it's great now that visitors will be able to see the actual dresses which are familiar to us from some of those hundreds and hundreds of images of Diana published around the world during the 1980s and 1990s."
It may not have had the high-voltage glamour of some of the creations in which the Princess was photographed throughout her time as one of the most iconic women in the world, but one of the most recognisable dresses ever worn by Diana is the one in the photo, taken by John Minihan, of the young Lady Diana Spencer working as a kindergarten aide. Backlit by the sun, her legs are clearly visible through the fine fabric.
No black satin, no form-fitting curves, no plunging necklines - yet this photo makes the dress that Diana was wearing that day as unforgettable and as jaw dropping as anything she wore to high-profile events later in her life. And the designer? Laura Ashley.
Laura Ashley has a proud British heritage that spans back to its humble beginnings as a kitchen table company started by the Ashleys - Laura and Bernard - in the 1950s. The design house's fresh, feminine prints and projected lifestyle made it the label of choice for the quintessentially British young lady, and gave the designs an enduring popularity even as tastes and lifestyles evolved.
With such a significant history to delve into, the Laura Ashley Archives house a wealth of design sources and inspiration. This Autumn/Winter, Laura Ashley has launched a collection of shirts featuring four prints that have been revived from previous seasons and as long ago as 1978.
These Archive prints can be found on two different styles of long-sleeve shirt, one a granddad style with pintucks and the other collared. Priced at £50 each, the shirts are available in colours chosen to complement this season's palette, thus tapping into a look that is both vintage and contemporary.
Animal prints also feature on many of this season's offerings from other labels, but few can claim to have the significance of the dog print seen on some of Laura Ashley's AW10 offerings, including cardigans, a scarf and a blouse - it's based on a real hound, Clem, the pet of one of Laura's sons, Nick, and first appeared on a wallpaper border in a nursery range in the late 1980s.
From the 'life in the public eye' of a future princess to the devotion between a man and his dog, Laura Ashley's vast history spans a 50-year-period that has featured as significantly in the public sphere as in the private. So whether it's a glamorous event for which you're shopping, or simply low-key weekend dressing, the Laura Ashley AW10 range will have something you can't live without.
The Diana Dresses exhibition runs until 9 January 2011. The Fashion Museum is open daily 10.30-5pm, exit 6pm. For more information visit the website http://www.museumofcostume.co.uk/.
For more information please contact:
Laura Ashley PR Team
0207 880 5100
About Laura Ashley
Laura Ashley is one of the UK's leading retailers, with over 225 stores in the UK and Republic of Ireland, plus an expanding international business offering stylish, high quality, great value women's clothing and home furnishings. In the last financial year Laura Ashley sales were £268.4 million.
As a much-loved British heritage brand Laura Ashley founded in 1953 provides a source of design-led items, good-quality yet accessible fabrics, wallpaper, furniture, lighting and home accessories and women's fashion.
The company also offers an excellent level of services including an array of bespoke options for the home, including made to order upholstery in a choice of over 100 fabric options, made to measure curtains & blinds and a comprehensive Design service.
Laura Ashley has growing franchise operations all over the world, including the Far East, Australia, Scandinavia and South America, as well as increasing numbers of licensing projects for products including carpets, eyewear, scarves and bedlinen.
In addition to an increasing portfolio of store Laura Ashley also offers a mail order service and internet sales at http://www.lauraashley.com.
# # #