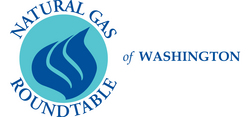 Washington, DC (PRWEB) November 1, 2010
The Administrator of the U.S. Energy Information Administration, Dr. Richard Newell, told the Natural Gas Roundtable that over the next few years some of the key factors influencing natural gas production and consumption will be the pace of the economic recovery, the pace of innovation in unconventional gas development, and public policy related to energy and the environment. According to EIA, under expected conditions the spot price for natural gas could rise from the current price of about $3.30 per MMBtu to an average of about $4.60 per MMBtu in 2011.
The increase in U.S. natural gas production since 2008 and expected through 2035 is a result primarily of continued growth in production of shale gas and recent discoveries in deep waters offshore. "The energy outlook for natural gas has changed dramatically over the past several years," Newell said. "The most significant story is the transformative role played by shale gas." In recent years, total natural gas use has been increasing, with a decline in the industrial sector more than offset by growing use for electricity generation. In the long run, the use of natural gas for electricity generation continues growing in the EIA Annual Energy Outlook 2010 Reference Case.
The outlook for natural gas prices depends on expectations about demand and supply fundamentals, which are in turn influenced by assumptions about the rate of improvement in natural gas exploration and production technologies. Technology improvements, in addition to reducing drilling and operating costs and expanding the economically recoverable resource base, also affect the timing of production increases from sources such as shale gas. "The rapid evolution of the natural gas industry requires EIA to revise its outlooks on a regular basis – to be nimble and quick to respond to industry changes," Newell said.
"The growth in shale gas production in recent years is one of the most positive stories in U.S. energy markets," said David Sweet, President of the Natural Gas Roundtable. "The development of those shale gas reserves will help improve the environment and the economy in the U.S. for many years ahead."
For more information about the Natural Gas Roundtable, visit: http://www.aga.org/Events/naturalgasroundtable/
For more information about the U.S. Energy Information Administration, visit: http://www.eia.gov/
The Natural Gas Roundtable is a non-profit group formed to advance the dialog on issues regarding natural gas and energy policy.
###