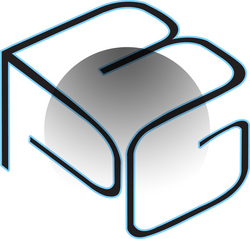 The company is changing its name from The Patricia Bennett Group to PBG Networks to clarify the corporate identity and to better reflect the company's comprehensive portfolio of virtualization solutions
Bellmawr, NJ (Vocus) November 2, 2010
The Patricia Bennett Group, a premier provider of Information Technology (IT) and Virtualization solutions, announces its official corporate name change to PBG Networks effective on October 29, 2010. The PBG Networks name has been used for several years now, achieving recognition across the United States in the healthcare and education sectors. The business is widely recognized by clients and other industry participants as being synonymous with excellence in virtualization and networking services. "The company is changing its name from The Patricia Bennett Group to PBG Networks to clarify the corporate identity and to better reflect the company's comprehensive portfolio of virtualization solutions," said Scott Brousseau, Senior VP and CTO of PBG Networks.
PBG Networks is a nationally recognized systems integrator with offices in the United States and Puerto Rico. Since its inception in 1996, PBG Networks has steadily advanced its management, operational, and technical capabilities to become a leading provider of virtualization, network storage, and hybrid remote access. PBG Networks provides a comprehensive array of IT solutions centered on ease of use, reliability, and cost-effectiveness.
The name change reinforces the PBG Networks brand and better reflects the long-term strategy to advance its presence and strengthen its overall identity as a forward-thinking integrator.
About PBG Networks
Founded in 1996, PBG Networks is a systems integration firm specializing in virtualization and storage technologies and serving the Education and Healthcare sectors. For more information, please contact PBG Networks at 1.877.724.4620 or e-mail us at info(at)pbgnetworks(dot)com.
# # #