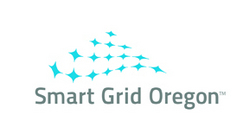 Smarter Policy for a Smarter Grid
Portland, Oregon (Vocus) November 1, 2010
Smart Grid Oregon, a trade association launched in 2010 to promote Oregon's leadership in Smart Grid technology implementation and the growth of the industry, will host the Smart Grid Oregon Public Policy Conference on November 9 in Portland. The conference, "Smarter Policy for a Smarter Grid," aims to help public and utility officials, regulators, legislators, city and county governments and other stakeholders in Oregon and the Pacific Northwest Region gain a better understanding of the Smart Grid and policy decisions that must be made in the coming years.
The conference is intended to inform knowledgeable, forward-looking public leaders of the many Smart Grid activities taking place today in the Region and the world that can be useful in crafting a visionary public policy. "A visionary public policy is a critical factor in achieving our goals," said Phil Keisling, former Oregon Secretary of State and the Founding Chair of Smart Grid Oregon.
"The next generation Smart Grid will comprise a variety of standards and technologies that will present new challenges for policy makers and business leaders," according to James Mater, Conference Chair and co-founder and Smart Grid Interoperability Evangelist at QualityLogic, a technology partner in the Pacific Northwest Regional Smart Grid Demonstration Project. "Developing a sound public policy is a complex process involving numerous stakeholders, but it is absolutely necessary to ensure the success of the next generation energy delivery systems."
Featured keynote speakers include Kurt Yeager, Executive Director of the Galvin Electricity Initiative and President and Chief Executive Officer of the Electric Power Research Institute; and Roy Hemmingway, past Chair of the Oregon Public Utility Commission and past Chair of the New Zealand Electricity Commission. Sessions on the Pacific Northwest Regional Smart Grid Demonstration Project; the Smart Grid initiatives being planned and implemented by BPA, PGE and Central Lincoln PUD; the experiences in California and what Oregon can learn from them; and how the Federal Smart Grid initiatives impact the state of Oregon will round out the day's event.
To learn more, go to http://www.smartgridoregon.org, or contact Ashley Henry at Ashley(at)smartgridoregon(dot)org or 503-866-9191.
ABOUT SMART GRID OREGON
Smart Grid Oregon is a trade association that enables and promotes the smart grid industry and infrastructure in the State of Oregon. The Association works with stakeholders to craft and advocate for effective public policies that promote and grow Oregon's smart grid industry and infrastructure. Through informational events, conferences, participation in regulatory and legislative deliberations and other forums, Smart Grid Oregon will be a catalyst for smart grid entrepreneurs and leaders to meet, interact, compare notes, and work together to grow and promote the industry in Oregon and the Pacific Northwest. Smart Grid Oregon is the first organization in the nation focusing on smart grid at the state level.
# # #