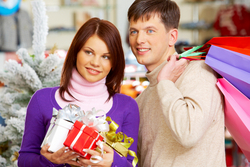 www.OnlineShoppingUSA.org is a website offering Christmas Gifts and toys for the holiday season at great discounts in categories like shoes, jewelry and video games.
New York, NY (PRWEB) November 3, 2010
The Christmas mad rush for buying gifts online has started with many of the top selling gifts like the Xbox Kinect already sold out. Online Shopping is one such website selling the hottest toys and video games online in the USA.
Online Shoppers might remember that last year's craze were the Zhu-Zhu pet toys. The hottest selling toys for 2010 seem to be Bananagrams and Fisher-Price Dance Star Mickey. Online Shopping is offering these toys at a good price. Launched early this year, this website also sells clothes, shoes, jewellery and sporting goods online. The interface is pretty simple to use and anyone wanting to make a quick purchase or do a in depth research by reading customer reviews will find this online shopping site very useful. Whether one is a casual shopper looking to browse through the list of items for sale or a shopaholic on a rampage, this site will be useful.
For those who have a specific gift in mind for their kids, spouse or parents, its good order it early so that it doesn't get sold out by the time December 2010 arrives. For example, the pre orders for the video game console accessory Xbox Kinect is already sold out in many online retailers.
Those who are looking for a suggestion for the perfect gift might want to check out the bestsellers section in this online shopping website and also read through the many thousands of real customer reviews of various products. This will help in selecting the perfect gift. Each product is displayed with a list of editorial reviews, product description, physical dimensions and the availability information. The shipping information that is displayed will help in taking a better decision on when to order.
Some of the other types of products that online shopping website sells are watches, digital downloads like songs and eBooks. Its important to hurry up and buy before the most wanted gifts get sold out.
# # #