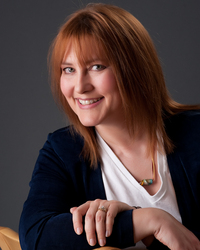 "Time to kick the procrastination habit once and for all."
Broomfield, CO (PRWEB) November 2, 2010
Most people tend to think of procrastination as a mild annoyance but the truth is that it can cause big problems at work and on the relationship front.
To the one doing the procrastinating, it often feels like - "oh shoot, I forgot ..." but to the one counting on them, it can be a real problem. And depending on how bad it is or how often things are put things off, that can spell big trouble for the one putting things off.
Procrastination leads friends and family (and employers) to feel let down and, often, it leads to more work for them. When it becomes a habit, it can lead to a lack of trust for those affected by the procrastinator. That's not good for any relationship.
At work, procrastination can lead to the boss offering fewer duties that are less important, making the procrastinator a prime target for a layoff. In relationships, the calm before the storm is a partner who stops nagging and it may feel like a relief. But it's really a red flag indicating they feel they can't count on their partner. Most devastating is the effect it has on kids? Constant unfulfilled promises lead to a boatload of regret later.
Most procrastinators also feel frustrated, guilty, always behind, anxious and unreliable.
Humans tend to avoid pain so the question becomes - why would people do something that causes so many problems. Procrastination can be based in fear or habit. Either way, it can be rooted out.
Some helpful tips for procrastinators:
1) Recognize it! Claiming the behavior is half the battle.
2) Determine why procrastination is happening. The "why" provides the answer.
3) Stop using the label procrastinator! Instead, create a new, more productive label and grow into it.
4) Cast off the shoulds. Living a life based on the expectations of others makes it easy to procrastinate.
5) Make a plan to tackle the "to do's."
Aricia LaFrance is a psychotherapist and marketing strategist offering a one hour crash course on overcoming procrastination. The class is called "The Underappreciated Art of Procrastination" and gives people the tools needed to recover from this habit once and for all. The class is offered by telephone so procrastinators can call in from anywhere.
Aricia LaFrance is the author of "Unlocking the Secrets of the Successful Career Seeker" and her work has been written about in Family Circle, USA Today, MSNBC and Mothering magazine.
###