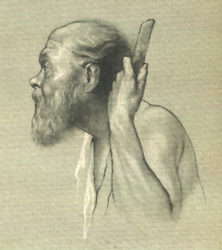 Charlottesville, VA (PRWEB) November 1, 2010
Socratic News is entirely user generated, sort of an academic version of Digg. To help kick off the website we are offering $1000 to the individual who submits the #1 ranked article for the year as of December 31st, 2010.
Our mission is to make the news what it is supposed to be. It is the duty of the media to expose what is going on in the world and challenge the wisdom of those actions.
Our Principles:

Discovery: Discover the very best research and opinion produced every day from around the world.
Informative: Show only informative stories that are likely to increase the readers' understanding of the world. No celebrity gossip, no sensationalistic, negative stories.
Facts: Show as many facts (data and charts) as possible.
Unbiased: Socratic News itself should have no bias.
Every perspective: It is necessary to give opinions in many cases; in these situations all perspectives should be welcomed and encouraged.
Sorting: Articles should be sorted by user ratings, not by editors.
Debate: Create an environment conducive of a respectful, yet heated debate.
Socratic News was founded by a recent graduate of the Darden School of Business at the University of Virginia. The website was funded by a grant from the Darden Business Incubator. Please contact Davison Westmoreland with any questions.
# # #