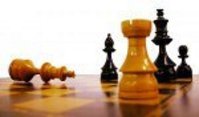 We are your independent strategic resource.
Redding, CA (PRWEB) November 1, 2010
Bob Batesole, co-founder of Templum Consulting Group has established new offices in Redding, CA, to support their management consulting activities in the Western United States, including Colorado and Texas.
The company works in concert with CEOs, and other senior executives, acting as an independent strategic resources, bringing a fresh perspective to situations and issues businesses are faced with, especially during these demanding times.
Templum Consulting Group seeks to add significant value to the business, e.g. optimized use of employee skills and talents, enhanced meeting productivity and time use, improved retention of employees, better delegation skills, identification and resolution of specific service gaps, and recommendations to improve employee morale.
The approach is not something done "to" or "for" their clients. Work is collaborative, involving client personnel and resources. The company typically transfers skills to the client. They work against specific objectives with clearly established outcomes and timing, contributing to client business goals. Though this approach requires the client's investment in people, systems, and resources, it does not necessarily require additional resources, merely a redeployment of talents, resources, and energy already present.
Bob has worked, in various capacities, with many for-profit corporations, non-profit organizations, and various state and federal governmental agencies throughout the country, including the Michigan Department of Social Services, BDM Services Company, the BDM Corporation, FMC Corporation, United Defense, the Combat Developments Experimentation Command, (CDEC), the Defense Advanced Research Projects Agency (DARPA), the Righteous Return Foundation, Synopsys, SGI, and Cisco Systems, Inc.
# # #