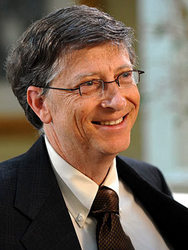 "People from Citizens High School are so happy to hear about this step that Gates and his foundation are taking in the benefit of online education"
Orange Park, FL (PRWEB) November 1, 2010
Citizens High School is very excited about the announcement made by the Bill and Melinda Gates Foundation giving away millions of dollars in a multiyear grant program to people with new ideas in using technology for the improvement of education.
On October 11, 2010, CNET news released an article talking about Bill Gates stand on making a more centralized, scalable, measurable, higher quality education system that is improved through the use of technology. These grants are open to people who can contribute to the improvement of online resources and education through the use of technology.
People who are most likely to apply for these grants are those who have already put these practices in place. By getting further funding, they will be able to do a bit more or perhaps bring these type of people together to work as a group and collaborate on some ideas. But Gates also said: "If somebody has another idea of how we can provide incredible postsecondary education that is not dependent at all on technology, we are very open-minded and we do a lot of grants. I think technology should be part of the mix. Of course, that's our background."
"People from Citizens High School are so happy to hear about this step that Gates and his foundation are taking in the benefit of online education. We are so glad to hear an icon in the technology world to have the same vision as we do here in Citizens High School. We are really looking forward to the progress of this endeavor and would be glad to share our knowledge and experience to take part of this advancement of online education—or for the general US educational system itself. Citizens High School presently does not provide online courses, but will look forward to do so in the future," says one of its representatives.
Gates has allocated $20 Million for postsecondary education. He believes that it would be a great idea to record the best lectures and make them available online so people could have access to these lectures. But it will not be enough for these lectures or classes to be available online; they also need to be adopted by colleges in order for these online resources to be worth more. They need to be not only be educational, but they also need to help people pass tests and get a degree from accredited schools.
Gates also mentioned that since a degree is an important thing for people to get a job, it would be beneficial to great lectures and other interactive items to be part of a universities' curriculum. Once they become part of an official university curriculum, it can then be measured how well these resources will perform.
To answer the question, "Where is our education system headed if we don't add more technology to the mix?" Gates answered, "When you get into postsecondary, some of those personnel things are interesting--measuring who is doing well and rewarding them--but these technology pieces are probably the thing that will bring the most change, that is, raise the average quality and improve the accessibility. You have a lot of very motivated students that if the right tools were online and you could reduce the amount of time they need to go into the college, and reduce some of the costs, they would love to see a great lecture online and test their knowledge online and then, for only a modest price, sit with other students and talk through problems. You could really shift the cost structure and how the time is spent if the technology piece is very high quality and directly connected to passing the course and getting the degree and that leads to getting the job that you want." This is something that everyone in the education industry should start to consider. Let's see how things will work out for this project and let's look forward to their plan to implement this for K-12 next year."
About Citizens High School:
Citizens High School provides quality coursework for people to earn an actual high school diploma, not a GED, from an accredited high school program. The School was founded in 1981 and is located in beautiful Orange Park, Florida. They observe a year-round calendar; students may begin and complete coursework and grade levels at their own pace and in the comfort of their own home or wherever their travels may take them. Citizens' High School is accredited by the Accrediting Commission of the Distance Education and Training Council The Accrediting Commission of the Distance Education and Training Council is listed by the U.S. Department of Education as a nationally recognized accrediting agency.
For all written correspondence address mail to:
Citizens' High School
188 College Drive
P.O. Box 66089
Orange Park, FL 32065-6089
Contact Information:
Citizens' High School
http://www.citizenshighschool.com/homeschooling.htm
1-800-736-4723
# # #