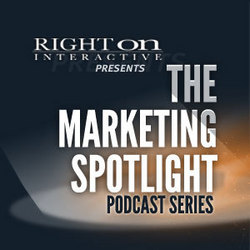 Indianapolis, IN (PRWEB) November 3, 2010
Right On Interactive, maker of the ROI Customer Lifecycle Marketing campaign management software solution, today released the third episode of The Marketing Spotlight a podcast series that highlights marketing leaders who share their stories of successful interactive marketing communications campaigns.
This episode features Peter Fuller, vice president of marketing and business development for Scale Computing, a data storage company that brings enterprise class storage to the mid-market and small to medium sized businesses. Mr. Fuller tells the story of how Scale Computing automated a multichannel lead nurturing campaign to increase sales of its newest product introduction.
"Our recent campaign was for our new NO-5 product," says Mr. Fuller. "Since we began a campaign that included telemarketing, that included email marketing, that included conference calls with our channel partners, the number of resellers that are actively selling our product and have registered deals with us has increased by ten percent in the last two months."
Central to the campaign management infrastructure at Scale Computing is the customer lifecycle marketing automation software from Right On Interactive. "What's interesting about this application is that it allows us to see the various stages that a prospect has gone through as they move into becoming a sale, which is fantastic information," adds Mr. Fuller. "And what's really fascinating about that is when you can get that level of detail you can start to figure out what works and what doesn't work."
To listen to the podcast or read the transcript, visit The Marketing Spotlight Podcast, or subscribe in iTunes.
About Right On Interactive
Right On Interactive (ROI) is a customer lifecycle marketing automation software provider that transforms the way marketers nurture business relationships – from initial contact to brand advocacy. The ROI "software-as-a-service" (SaaS) marketing automation software solution helps companies win and retain more customers, optimize marketing effectiveness, and maximize the lifetime value of customers. For more information, visit http://www.rightoninteractive.com.
###