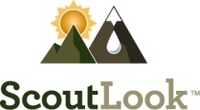 The goal of Scoutlook is to help people plan for their outdoor activities by providing them all the condition information that will affect them.
Syracuse, NY (PRWEB) November 2, 2010
Huntlogix, LLC launches a new weather website, http://www.ScoutLookWeather.com , designed with the outdoor enthusiast in mind. The website provides detailed weather statistics for an array of outdoor activities, Hunting, Fishing, Golf, Skiing, Boating, Water Activities, Camping and Outdoor Adventure. ScoutLook's mission is to offer customized weather forecasts that are specific to your individual outdoor activity of choice, including detailed reports, forecasts and weather mapping, in a creative, simple and uncluttered format that will enhance your performance in any of your outdoor activities. Not only will ScoutLook give you the weather just the way you want to see it, but it will also offer you useful content to help you better hunt, fish, and plan for all of your outdoor pursuits.
Founders, Bill Little & Cy Weichert, avid outdoorsmen themselves, have a vision to provide a weather service that will give people the ability to obtain activity-specific weather information at a far more granular level than previously available. The site also incorporates a ScentConeSM mapping tool that delivers wind speed and direction forecasts with precision down to any location you plan to hunt. According to Bill Little, "ScoutLook uses geocodes to tag your specific location of interest in order to provide weather reports and forecasts that go far beyond the zip code level provided by most other services. Users will be able to save exact locations on a satellite/terrain map, enabling precise weather reports based on much more granular forecast data than zip code level. You can also save locations of interest for swift retrieval across all activities."
In addition to providing the finest possible and most detailed meteorological data with state of the art weather mapping, ScoutLook will provide a vast array of other content. Little says, "We will greatly enhance the user experience by including free photo archiving, sharing and management capabilities and free solunar tables for your use. In addition, we have a pro-staff of wildlife biologists, professional athletes, hunters, fishermen and other subject matter experts that will supply tips and techniques to help you improve your game."
According to Cy Weichert, "We all know that weather impacts everything we do in the outdoors, and in very different ways from sport to sport…..the goal of Scoutlook is to help people plan for their activity by providing them all the condition information that will affect it. Our content will be especially attractive to people who are very serious about the outdoors…..there was nothing out there quite like it, so we decided to create it." You can get the weather just the way you want it at http://www.ScoutLookWeather.com
HuntLogix, LLC founded in 2010, is committed to creating online and mobile tools for outdoor enthusiasts.
###