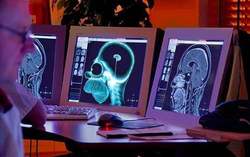 Technology is our best friend!
(PRWEB) November 2, 2010
Teketronics, a small start-up company, provides insight and reviews on hot new gadgets and technology. Technology is growing even faster than expected. Soon children will be raised on pure technology alone. Classrooms will be littered with electronic e-books. Normal paperbacks will be a thing of the past. An antique rarely found and sold at auction for huge profits. One could say this leaves our society vulnerable to attack, however it is a worthy risk. Technology and new gadgets inspire people to think beyond the normal constants of three dimensional space. Technology will and has always sparked our curiosity because it shows us what is possible and that nothing impossible is really impossible. Technology provides hope for our sick loved ones and provides an outlet for our rage. Technology is our best friend.
"Apple is hot right now, but what is the next big trend. Alternative energy and the technology it uses is where society as a whole is heading. Imagine Microsoft was only a dream, Apple only a fruit, and Google never a verb," said Dave Mcdonald, Owner of Teketronics.
About Teketronics
Teketronics delivers live, comprehensive, technical reviews and insights, directly to consumers and small businesses. The company is fast expanding to many new geographies across the globe.
For further information, please visit - http://www.teketronics.com
###