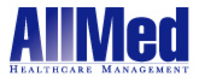 "Nationally, there will be about 2,600 new external appeals in 2011. That is 2,600 out of approximately 381 million total claims."
Portland, OR (PRWEB) November 3, 2010
Last month, AllMed Healthcare Management, a leading independent review organization (IRO), hosted a Webinar to address issues related to interpreting the new internal and external appeals regulations set forth by Section 2719 of the Patient Protection and Affordable Care Act (the Affordable Care Act). The Act has generated many conflicting interpretations, with many details that have yet to emerge. In their haste to adopt the new provisions, some plans may be developing and implementing unnecessary new processes.
Group health plans and issuers offering group or individual coverage are required to implement an effective internal claims and appeals process, starting with adoption of the Department of Labor's regulations governing claims procedures in accordance with Section 503 of the Employee Retirement Income Security Act (ERISA). In addition, non-grandfathered plans and issuers of non-grandfathered policies must adopt either a state external review process or the federal external review process, which requires plans to contract with at least 3 URAC-accredited IROs to conduct the external review in order to ensure unbiased and independent decisions. The federal requirement applies only to external reviews and to self-funded ERISA plans and plans and issuers in states without a state external review process that meets minimum standards set forth by the Department of Health and Human Services.
Chris Senz, AllMed's Vice President of Clinical Operations, stressed the small percentage of cases that the new provisions actually affect. "Nationally, there will be about 2,600 new external appeals in 2011. That is 2,600 out of approximately 381 million total claims." However, she warned that the penalty for noncompliance is steep. " The number of claims affected is small, but failure to comply with the new requirements may result in fines of $100 per day for each individual to whom the failure relates."
Section 2719 of the Affordable Care Act was enacted to ensure that plans and issuers implement more uniform internal and external claims and appeals processes, as well as to set a minimum standard of consumer protections. The new requirements apply only to non-grandfathered health plans as of the first plan year beginning after September 23, 20110 (January 1, 2011, for calendar year plans).
AllMed will continue to offer its support for internal claims and appeals, including pre-authorizations, first and second level internal appeals, state appeals in select states, and rescission review. In addition, AllMed has developed an external review product designed to meet the interim federal requirements, and is committed to facilitating customers with the transition to achieve and maintain compliance when the final rules are issued.
For more information on interpreting the new internal and external appeals regulations, access AllMed's in-depth white paper about this topic at http://www.allmedmd.com/landing-pages/iro-landing-pages/how-to-interpret-the-new-internal-and-external-appeals-regulations-white-paper
About AllMed
Founded in 1995, AllMed Healthcare Management is a URAC-accredited IRO, serving leading healthcare payer organizations nationwide. AllMed's independent review services help to improve healthcare utilization, quality, and physician performance, while reducing unnecessary costs. Clients include insurance carriers, utilization review and case management organizations, third-party administrators, and stop-loss carriers. All reviews are conducted by AllMed's panel of more than 400 leading peer specialists, who are licensed, board-certified and in active practice.
Contact AllMed at http://www.allmedmd.com or by calling 1-888-289-6015
###