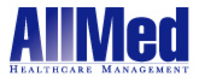 "This ROI model allows hospital management to provide the financial decision makers in their hospital with the numbers that back-up the rational to invest in ongoing external peer review."
Portland, OR (PRWEB) November 3, 2010
AllMed Healthcare Management, a leading independent review organization (IRO), recently hosted a Webinar to introduce a mathematical model that it has developed to estimate the return on investment (ROI) for ongoing external peer review. The model is based on the premise that reductions in medical errors (adverse events), as a result of ongoing external peer review, translate directly into decreased malpractice claims and costs for hospitals over time.
According to Bill Kramer, former CFO of Kaiser Permanente Northwest and a national expert on healthcare management, financial planning, risk assessment, and compliance, "AllMed's ROI model allows hospital management to provide the financial decision makers in their hospital with the numbers that back-up the rational to invest in ongoing external peer review." He added that many requests for funding within a hospital are denied simply because they are not presented with the financial data to justify the investment.
Based on benchmark data published by Aon Risk Solutions and the American Society for Healthcare Risk Management (ASHRM) and a RAND study, AllMed's ROI model utilizes easily accessible data regarding an institution's unique characteristics, which vary by size and geography. The model, which uses the input data to calculate the hospital's professional liability and physician liability, relies on the assumptions that the hospital is primarily self-insured (with some level of reinsurance) and that reducing malpractice claims reduces losses/accruals. A well-executed external peer review program provides not only quantitative benefits, but also qualitative improvements to many areas, including physician performance and quality of care, as well as improved reputation and staff/physician retention.
Andrew Rowe, CEO of AllMed, noted that the ROI model uses a very conservative assumption about adverse event reductions and that each hospital's risk profile must be analyzed individually. "AllMed's ROI model provides a framework for hospitals to address the risk management challenges that they face. This user friendly model can help hospitals set goals and develop appropriate and effective methods of risk management to reduce losses and improve performance."
For more information on AllMed's new ROI model, access AllMed's in-depth white paper on this topic at http://www.allmedmd.com/landing-pages/hpr-landing-pages/roi-on-external-peer-review
About AllMed
Founded in 1995, AllMed Healthcare Management is a URAC-accredited IRO, serving leading healthcare payer organizations nationwide. AllMed's independent review services help to improve healthcare utilization, quality, and physician performance, while reducing unnecessary costs. Clients include insurance carriers, utilization review and case management organizations, third-party administrators, and stop-loss carriers. All reviews are conducted by AllMed's panel of more than 400 leading peer specialists, who are licensed, board-certified and in active practice.
Contact AllMed at http://www.allmedmd.com or by calling 1-888-289-6015.
###