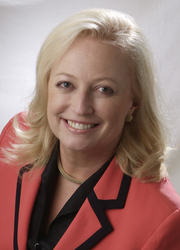 Adding such a knowledgeable industry insider to Image Space Media's executive team demonstrates our growing leadership in the contextual advertising space
New York, NY (PRWEB) November 12, 2010
Image Space Media (http://www.imagespacemedia.com), the leading provider of In-Image advertising for the Internet, announced today that Adrienne Skinner is joining as chief revenue officer. A seasoned media executive, Skinner will be responsible for advertising sales and business development.
Image Space Media has shown significant momentum, rapidly expanding its network of publishers, introducing innovative display and rich media ad units for the In-Image space, and launching local targeting technology for advertisers.
"Adding such a knowledgeable industry insider to Image Space Media's executive team demonstrates our growing leadership in the contextual advertising space," said CEO Jesse Chenard. "Adrienne brings incredibly relevant experience, impressive results and deep relationships that will help us expand our conversations with blue-chip publishers, advertisers and agencies."
A leader in the digital industry, Skinner brings more than 25 years of media experience, starting in print and then following new technology to the Internet. She founded one of the first interactive web advertising firms, Winstar Interactive, which represents premium content sites. Skinner was instrumental in developing Yahoo! into a premier online advertising platform and worked with numerous top advertisers including MasterCard and Bank of America. Her past assignments also include leadership roles in digital media sales at Comcast Spotlight, Comcast Interactive Media, GiftCertificate.com and most recently Datran Media's Aperture.
About Image Space Media
Image Space Media is the leading provider of In-Image advertising for the Internet, reaching more than 90 million unique users worldwide each month with its ad overlay solution. Image Space Media matches relevant advertisements and images across a network of over 7,000 publishers and serves hundreds of millions of impressions per month. Image Space Media provides publishers with additional revenue for their sites and advertisers with an additional pipeline to reach their customers. Image Space Media's unobtrusive In-Image advertising solutions combine relevancy with the brand impact of an evocative visual experience. Founded in 2008 and headquartered in New York, Image Space Media maximizes web advertisement space without compromising content integrity. For more information, please visit http://www.imagespacemedia.com or follow @imagespacemedia on Twitter.
###