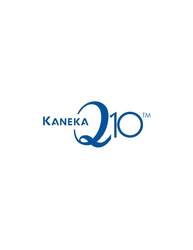 "We will vigorously defend these rights and will not hesitate to initiate court proceedings to enforce our intellectual property rights." Mr. Uchida emphasized
Pasadena, TX (PRWEB) November 11, 2010
Kaneka initiates legal proceedings in Germany against German and Chinese companies for infringement of its patent relating to Coenzyme Q10.
Kaneka Corporation, headquartered in Osaka, Japan, has stepped up its worldwide enforcement program for protection of its intellectual property rights relating to Coenzyme Q10. "Kaneka has been the leading developer of many innovative and cutting edge improvements in the production and quality of Coenzyme Q10" said Mr. Yoshimi Uchida, General Manager of QOL Division at Kaneka. He added: "We will vigorously defend these rights and will not hesitate to initiate court proceedings to enforce our intellectual property rights." Mr. Uchida emphasized that "Kaneka's goal is to protect the results of its research and development and to avoid the unauthorized use of its innovations."
As part of its worldwide protection and enforcement program, Kaneka initiated a lawsuit against Xiamen Kingdomway Vitamin Inc. and Pacific Rainbow Inc. on May 28, 2009 (Case No. CV09-3802 GHK (SSx)) in the U.S. The lawsuit, filed in the U.S. District Court for the Central District of California, alleged infringement of a Kaneka patent relating to a form of Coenzyme Q10 known as Ubiquinol (marketed by Kaneka as Kaneka QH™). Shortly after filing the suit, the parties reached a settlement agreement, according to which Kingdomway and Pacific Rainbow acknowledged the validity and enforceability of Kaneka's patent and agreed to discontinue their Ubiquinol products within the United States (settled September 26, 2009 under JS-6).
Continuing its worldwide protection and enforcement efforts, Kaneka has now initiated legal proceedings in Germany against Chinese manufacturers and distributors of Coenzyme Q10 (Case No. 4a O 223/10) and their European distributors (Case No. 4a O 224/10). The lawsuit, filed in the Düsseldorf Regional Court, Germany, concerns Kaneka's European Patent No. 1,466,983, relating to the manufacture of Coenzyme Q10. In the lawsuit, Kaneka seeks damages and an injunction against future infringement of its patent.
More information about this release may be obtained by contacting Mr. Kazuhiko Fujii by phone at +1 281 291 4424 or by email at kfujii(at)kanekatexas(dot)com.
###