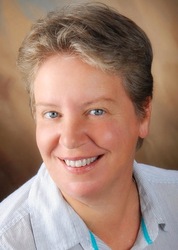 I am often asked from my Canadian buyers how should they take title to their US property and whether they can easily switch ownership later
Cape Coral, FL (Vocus) November 3, 2010
Robin Speronis, founder of http://www.AskZenRealEstate.com, a popular blog and the source for information on Southwest Florida's changing real estate market, has announced legal services free to her Canadian and international buyers of condominiums and homes in Cape Coral and Southwest Florida. A real estate lawyer experienced with international buyers can review the present and future legal, immigration, estate and tax issues concerning the purchase of a condominium or home in Southwest Florida and give good advice.
"I am often asked from my Canadian buyers how should they take title to their US property and whether they can easily switch ownership later," commented Robin Speronis.
Real estate broker and entrepreneur Robin Speronis founded AskZenRealEstate.com to empower real estate buyers in Cape Coral and Southwest Florida in 2007. A trusted expert on Southwest Florida real estate, Robin Speronis has quickly earned a reputation as a source for information that buyers are seeking. Robin Speronis and her team have visionary talents and decades of business and entrepreneurial experience.
For more information and to chat with broker Robin Speronis via instant messaging, please visit http://www.AskZenRealEstate.com.
# # #