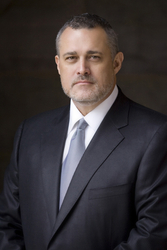 Needham, MA (Vocus) November 2, 2010
Socialize Your Stuff declares the end of your single website and says it is time to think about your whole web presence. Today people and businesses consume content on multiple sites, and in many different ways, and the challenge for marketers is to truly manage their web presence effectively.
Socialize Your Stuff announces the launch of Butterfly Publisher, the first true web presence management system. Butterfly Publisher enables a business to easily publish content effectively to all the different social formats in the market today and helps to convert the prospects who are consuming your content into real business opportunities.
"We believe Butterfly Publisher will give companies the edge in harnessing social media," says Jeffrey Mesnik, founder and President of Socialize Your Stuff. "We provide a powerful combination of technology and expertise to manage an organization's web presence and create lead generating social marketing initiatives that turn online conversations into sales."
"In the age of Facebook, Twitter and YouTube the world has changed. People have many choices about where they go for their online experiences, and you have no choice but to change your thinking about it," says Jeffrey Hayzlett, best-selling author, change agent and former CMO of Kodak. "Socialize Your Stuff will change your thinking!"
To celebrate this new solution for marketers, Socialize Your Stuff will be at ad:tech New York in Innovation Alley November 3-4, 2010. The afternoon of November 4, Jeffrey Hayzlett will be there signing and giving away copies of his book: "The Mirror Test: Is Your Business Really Breathing".
About Socialize Your Stuff & Butterfly Publisher
Butterfly Publisher is a hosted application designed to influence consumers faster and more efficiently then ever before. This is accomplished by providing quick and efficient broadcasting of short messaging and other media to social networks, email lists, and blogs through the people in your organization and your affiliates. Butterfly Publisher comes from Socialize Your Stuff, LLC, a SaaS application provider headquartered in Needham, Massachusetts.
About Jeffrey Hayzlett
Hailed a "Celebrity CMO" by Forbes Magazine and famous for his outspoken appearances on numerous television networks, Jeffrey Hayzlett is widely recognized as one of the most influential marketers of our time. As the former Chief Marketing Officer of the iconic Eastman Kodak Company, Hayzlett was responsible for the company's worldwide marketing operations including the design and execution of all marketing strategies. With Hayzlett at the helm of Kodak's marketing and business development initiatives, the company experienced record growth, unveiled revolutionary new products and established a global brand. Today, Jeffrey is the author of the business best selling book The Mirror Test: Is Your Business Really Breathing and much sought after speaker.
# # #