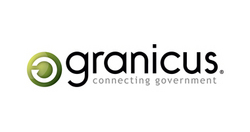 San Francisco, CA (Vocus) November 2, 2010
Granicus, a leading cloud computing provider for government transparency, efficiency, and citizen participation, today announced that it has been honored two times in the last month as one of the fastest growing companies in the Bay Area and North America. It ranked #70 on the San Francisco Business Times list of the Top 100 Fastest-Growing Private Companies in the Bay Area and #139 on the Technology Fast 500™ list, Deloitte's ranking of 500 of the fastest growing technology, media, telecommunications, life sciences and clean technology companies in North America.
"It's an honor to be acknowledged on these distinguished local and international lists. Our ability to continue to grow when governments are being hit the hardest by enormous budget deficits and job loss is incredible. It highlights an underlying need for government technology that helps cultivate stability," said Tom Spengler, CEO and Co-Founder of Granicus, "We want to help agencies get back to the basics of building trust with their citizens. Creating a more open and collaborative environment online for policy making is a critical next step. Our real-time, on-demand, and interactive technologies for public meetings and citizen participation helps institute a level of accessibility and accountability that's never been achieved before."
Granicus has been recognized on Deloitte's prestigious list for three consecutive years, despite the economic recession. Deloitte's rankings were based on a fiscal year revenue growth during the period from 2005-2009. Granicus grew 743% during this time. The San Francisco Business Times Top 100 list is ranked on percentage of revenue growth from 2007-2009. During this period, Granicus grew 56.1%.
The company attributes its growth and success to customer focus and product innovation. Granicus' customer referability rating is higher than ever at 98.3% and continues to increase year-after-year. Also, their solid 99+% customer retention rate illustrates its ability to exceed at helping customers measurably enhance performance through technology. Continuing to innovate its platform and product suites remains a huge priority for Granicus to ensure governments are equipped with modern, effective tools that meet their most pressing needs.
Granicus solutions are proven and trusted through 10+ years of experience. To date, nearly 750 local, state, and federal agencies are using its technology to connect with citizens in new ways online, over mobile devices, or social networks. Also, this technology has been a huge contributor to increases in government staff productivity and cost cutting by replacing manual processes with automated online workflows that can be managed at anytime, from any location.
Resources:

About Granicus
Granicus, Inc. is the leading government cloud computing provider for transparency, efficiency, and citizen participation. It offers the first cloud platform and product suites designed specifically to help government agencies establish meaningful connections with citizens. It has been recognized the past three years for being one of the fastest growing company private companies in the U.S. and Silicon Valley by Deloitte LLP and Inc. Magazine.
###