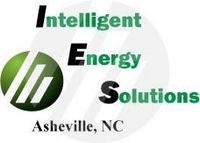 We've learned from our client base that sales are shrinking and flat at best
Asheville, NC (Vocus) November 2, 2010
November marks the midway point of the final quarter of the year and business owners are looking at ways to decrease their tax liability. The federal government offers tax incentives to increase energy efficiency and as the deadline looms, some are scrambling to take advantage.
Intelligent Energy Solutions (IES) is an Asheville, N.C.-based company that studies the energy consumption of businesses and develops a plan to reduce costs, carbon footprint and inefficiencies in the systems.
"We've learned from our client base that sales are shrinking and flat at best," said Jeff Tacy, president of IES and energy efficiency evangelist. "This has left most companies trying to figure out how they can cut overhead costs, keep afloat, avoid layoffs and plan for the future. The bottom-up strategy is not new but we have seen a significant resurgence of this philosophy in response to tougher economical conditions."
According to Tacy, IES works with both the business client and the power company to ensure the business takes advantage of every incentive in the marketplace.
"Our custom plans show your current energy consumption, our recommended solutions, your capitol investment if there is any, the return-on-investment and the impact on your carbon footprint," said Tacy. "We believe that by covering all of the bases we are equipping our clients to make educated and informed decisions.
"In many cases we've been able to get up to half of our projects paid for by the power companies," he added. "Between the energy efficiency programs offered by the power companies and the tax benefits offered by local, state and the federal governments, there has never been a better time to shed the inefficient building systems and upgrade to high efficiency technology. We work with the power companies to make sure our clients take advantage of every available incentive."
Tacy said the challenges of the current economic client means business owners have to get creative if they want to improve the bottom line and keep their businesses afloat. Improved energy efficiency will continue to pay benefits for years.
"It is a wise way to invest in your company's future," he said.
About Intelligent Energy Solutions: IES believes energy efficiency is the single most important future source of energy. Visit http://ies-usasite.com or contact Jeff Tacy at jefftacy(at)ies-usasite(dot)com or (828) 348-0906.
###