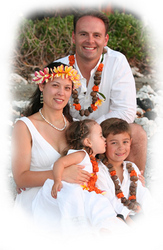 Santa Rosa, CA (PRWEB) November 3, 2010
There's a buzz at Lightyear Wireless. Following their 2010 conference in Louisville, KY, for the second year in a row Lightyear announced their top money earner as Ben Sturtevant from Santa Rosa, CA. Ben earned the honor in 2009 as well as being picked for the "Presidential Award".
We asked Ben what he felt was responsible for his incredible success and his response gives us an indication as to why he's so successful: "Without a doubt it's because of our incredible team. I've been blessed to work with some amazing people that have a desire to improve their lives and to help others do the same." When asked about the difference from 2009 Ben had this to say: "The 2009 year was a phenomenal first year but it's been this last year that has us really excited. Our company continues to listen to the rep base and implement the things we need to succeed in our business."
It's clear why the Lightyear business opportunity has so many people buzzing. They take a product like wireless, something everyone has and they offer people the ability to get it for free and to get paid from it. There isn't a wireless company in the world that can compete with that. "Our conversation is so simple: How would you like to get your cell phone for free and get paid to help others do that too? It doesn't get any easier than that," says Mr. Sturtevant.
When we asked Mr. Sturtevant to describe his secret to success and his response might surprise you. "There really is no secret. We have an incredible company that cares about its rep base. We have perfect timing as wireless is exploding and people are looking to save money. We have an amazing product that doesn't require selling. And we have a compensation plan that is extremely rewarding. When you have all of that and you have a team of people that have a desire to empower others success is inevitable."
Of course we weren't going to let him leave it at that so we asked Ben if there was a specific system he uses to build his team. "Absolutely there is. Years ago I realized that the Network Marketing industry was changing and people needed an easier way to show the plan and train their team. We created The Vision Team Marketing Group system. It's a marketing and training system that has completely revolutionized our industry. We give our team members step by step guidance in launching their business, marketing their business, and then we give them a training environment to plug their team into so they don't have to be an expert. We've truly created a system where anyone can be successful."
To learn more about Ben Sturtevant, Lightyear Wireless and his system you can visit http://www.lywireless.com.
###