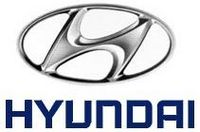 We believe the i20 will create increased interest in the light car segment which has previously lacked prominence amongst car manufacturers. It's light, bright and spacious and immediately stands out from the competition
Sydney, Australia (Vocus) November 3, 2010
The new Hyundai i20 hatch is the latest addition to the i-series from Hyundai Motor Company Australia, preceded by the multi-award winning i30 range and most recently the new i45 mid-sized sedan.
"We believe the i20 will create increased interest in the light car segment which has previously lacked prominence amongst car manufacturers. It's light, bright and spacious and immediately stands out from the competition," said Chris Mullett, Managing Editor and Publisher of ECOcar magazine. "The i20's styling will appeal to many and the car delivers excellent fuel efficiency results. The contest in 2010 was intense, however, we saw i20 as this year's worthy winner."
"We are delighted i20 has received this accolade from ECOcar Magazine," said Oliver Mann, Hyundai Motor Company Australia's Director of Marketing. "The all-new i20 will join the i30 and i45 in the i-series line-up and we look forward to seeing it go on sale in Australia in July."
The Hyundai i20 range went on sale in Australia on July, 2010.
About The Hyundai Motor Company Australia
Established in 1967, the Hyundai Automotive Group is the world's fifth largest and fastest growing major automotive manufacturer. Hyundai Motor Company Australia Pty Ltd (HMCA) was established on October 1st, 2003 as a wholly owned subsidiary of Hyundai Motor Company. The award-winning range of Hyundai vehicles continues to set segment and industry benchmarks in value, quality and safety, with innovations such as ESP Stability Program and Australia's first five-year warranty with unlimited kilometres.
2008 marked Hyundai Motor Company Australia's entrance into the Light Commercial Vehicle market in Australia.
# # #