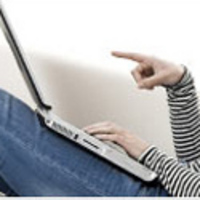 ...it represents tremendous value because you get to watch every step our team of traders make.
(PRWEB) November 3, 2010
"Quick gains"... "lucrative"... "massive returns"... "managed risk"... "the best investment" are just a few of the ways options have been described by trading insiders.
That's because risk is limited... profit potential unlimited, and gains can be realized in days. Plus, winning trades can be made in UP and DOWN markets.
But few people really know the secrets to foreign exchange trading, or trading commodities, options and ETF's profitably. That's why Australia's leading trading education company, Lifestyle Trader, has released their new Trading Pits service.
Trading Pits is a LIVE trading service where you "stand over the shoulder" of their team of in-house traders. Via webinar and email, you watch what they trade and how they trade it. And when they get in and get out.
According to CEO Murray Priestley, "A 12 month membership into Trading Pits is only $997. At this price it represents tremendous value because you get to watch every step our team of traders make. Plus, we've designed Trading Pits for 2 groups of people. Group #1: those that ONLY want to know WHAT to trade. Group #2: Those that want to know HOW to do it themselves successfully."
If you only want a list of winning trade ideas:
1. Log into the Trading Pit each day for a list of trades
2. Place the trades you want to follow.
3. Wait for the results.
It's that easy.
If you want to be a fully independent trader, Trading Pits also gives you:

Weekly options trading pit: live and recorded webinars show you what our traders trade. You see precise entry points and exits. Plus you get their thinking behind their selections.
Daily Forex and Commodities ASSIST Support: Watch our traders examine forex and commodities. See what they see. Understand how they think.
ASSIST trading software: Almost fully automate your trading plan so you get more time off.
Active Positions Tab: summarize the trades entered and exited. You see everything: winners and losers.
Urgent Bulletins that are vital for you to know about the critical changes in market conditions.
Trading Pits is available for membership now.
To Discover the secrets to of profitable foreign exchange trading, commodities, options and ETF's Call 1300 223 799 email consult(at)lifestyletrader(dot)com(dot)au or visit the website http://www.lifestyletrader.com.
###