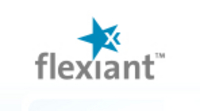 The future security of every business depends upon getting the best people on the team. Tim and Graham bring with them a wealth of experience and wide ranging industry knowledge - Robert Karssiens
(PRWEB) November 3, 2010
Going from strength to strength, Flexiant, the revolutionary cloud software and services company, is pleased to announce that Tim Criddle and Graham Moore have joined the company as the newest members of the Flexiant family.
Flexiant has appointed Tim and Graham as Account Director and Pre-sales technical consultant respectively. This substantial strengthening of the Flexiant sales team has been driven by recent success in a number of key markets.
Tim brings with him over 18 year's experience in sales of which 15 were in IT (mainly software) and telecoms. Having worked in a wide variety of organisations from large corporates to software start-ups he has seen many different perspectives on business development strategy and worked through boom and bust in the Internet industry.
Tim has sold successfully in direct sales and channel sales roles into various business verticals including finance, travel and gaming. Most recently Tim worked along-side Graham Moore to set up Zeus's Service Provider Partner Program, which focused on hosting, managed services and cloud service providers in UK, Ireland and Continental Europe.
Graham Moore has over 16 years ICT experience working with multiple technologies in varied vertical markets. He was Technical Sales Support Manager with a major supplier of in-store and back office operations technology for leading UK retailers.
Graham gained extensive experience working with an Application Delivery and Traffic Management software vendor and prior to this worked for Solid State Logic, the world's leading manufacturer of analogue and digital audio consoles and provider of creative tools for film, audio, video and broadcast professionals.
Robert Karssiens, Director of Sales and Marketing says: "Tim and Graham bring with them a wealth of experience and wide ranging industry knowledge. The future security of every business depends upon getting the best people on the team. In Graham and Tim we are certain that we have succeeded in continuing to achieve getting the "best on to the bus".
Karssiens continues: "Both are highly motivated by challenge, exceptionally customer centric and very competent in their field. This is very exciting for us, our customers and partners."
This news follows the recent release of Flexiant's flagship Infrastructure As A Service offering: FlexiScale 2.1. FlexiScale's leading-edge technology enables start-ups and SMEs to grow from one server to one thousand servers in seconds – critical for organisations offering streaming video, social networking or SaaS, and ideal for a wealth of other applications.
Flexiant is also heavily involved in a number of high profile multi-million euro EU FP7 projects, pioneering the adoption of cloud technology across Europe. Flexiant uses its ground breaking Extility technology to provide a robust proving ground for the EU projects.
# # #