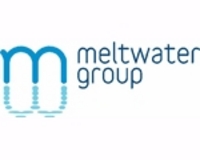 "Meltwater Reach offers award winning technology and expert consulting to help online marketers"
San Francisco (PRWEB) November 4, 2010
Meltwater Group, one of the world's leading Software as a Service (SaaS) companies, announced news today of its partnership with KENSHOO, the leading global technology platform for managing search and online advertising campaigns. The partnership will support Meltwater's expansion into the Search Engine Marketing (SEM) industry with the launch of Meltwater Reach. This new SEM solution helps brands, businesses, advertisers, and marketers spend their advertising budgets online more effectively through SEM audits and consultancy.
Meltwater Reach and KENSHOO Local, a division of KENSHOO, together introduce a unique SEM solution that offers scalable, end-to-end campaign management focused on serving the small to medium online advertisers.
Meltwater Reach offers free audits of companies' current SEM strategies to help eliminate budget wastage and identify under-performing search marketing activities. Expert consultants apply SEM best practices to drive customer ROI across multiple advertising channels such as Google, Yahoo, Bing, and Facebook. Transparency and accountability are ensured through real-time customer reports and analytics.
"Thousands of companies have started to spend their advertising dollars online because of increased reach and better tracking of ROI. However, companies quickly experience that managing online campaigns and driving optimal performance can be very complex and challenging," said Meltwater Group CEO, Jorn Lyseggen. "Meltwater Reach offers award winning technology and expert consulting to help online marketers with this difficult task. Our offering is built on a platform developed by industry leader KENSHOO."
"The Meltwater Reach/KENSHOO solution is ahead of the curve with their approach to managing SEM campaigns," said Terrence Sweeney, ReputationDefender Chief Marketing Officer. "Combine their smart approach with proven results and efficient pricing; the value is obvious."
"KENSHOO sees huge opportunities for SEM growth within the SMB space and Meltwater Group is an ideal partner to bring these to market," said Yoav Izhar-Prato, CEO of KENSHOO. "We created KENSHOO Local to enable platforms like Meltwater Reach to quickly set up and manage SEM campaigns while maximizing performance."
In addition to now offering SEM services with Meltwater Reach, Meltwater Group provides solutions in the markets of media monitoring, social media monitoring, collaboration software, PR campaign management, and talent management software.
More information on Meltwater Reach can be found at: http://www.meltwater.com/products/meltwater-reach/.
About Meltwater Group
The Meltwater Group is a privately held software company founded in Norway in 2001 with 55 offices located globally across North America, South America, Europe, Middle East, Africa, Asia and Australia. Meltwater is committed to challenging existing business models by introducing disruptive technologies. Meltwater Group delivers B2B solutions based on search engine technology, natural language processing, collaboration software and talent management software. For more information, please visit http://www.meltwater.com.
About KENSHOO
KENSHOO is the leading online demand generation SaaS platform, delivering cutting-edge technologies for enterprise advertisers, agencies, and local marketing providers across search, local, mobile, and social media advertising, to hundreds of clients around the world. KENSHOO provides unique value and service to well over 150 clients around the world, in dozens of languages and from offices in nine international locations. The KENSHOO Campaign Management suite of solutions includes KENSHOO Search, KENSHOO Local and KENSHOO Social, and is designed to minimize labor and increase ROI through advanced campaign management, automation, and optimization. KENSHOO clients and partners include Demandware, Extra Space Storage, Facebook, Hitwise, iREP, LinkShare, Netsuite, Omnicom, SapientNitro, Textbooks.com, Zappos and many more. KENSHOO is backed by Sequoia Capital and Arts Alliance, and has offices in San Francisco, New York, London, Sydney and Tel-Aviv. http://www.KENSHOO.com
About KENSHOO Local
KENSHOO Local™, a division of KENSHOO, is the first to empower marketing providers that cater to the 'Local' and SMB space with a robust and proven solution with 'enterprise' level capabilities, designed to manage high volumes of SMB or store level campaigns efficiently and cost effectively, through advanced campaign management, automation, and optimization. http://www.KENSHOOLOCAL.com
###