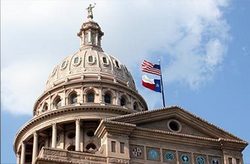 Not every business is the same. We have seen many business owners make the comment, 'I wish I would have done it differently; but now I'm stuck with the wrong type of company.'
Spring, TX (PRWEB) November 3, 2010
A brand new start-up has launched in Texas and the firm, known as IncorporateMax, will offer a range of professional services to the state's companies. Based in The Woodlands, IncorporateMax will specialize in helping businesses convert to corporations.
A corporation is a business that is recognized as a separate legal entity entirely distinct from its members. Therefore, a corporation is almost considered a "person" by law and as such enjoys its own legal privileges. A corporation must also abide by its legal responsibilities – just as a person would – and would be held accountable for its own liabilities. For example, if a corporation were to fail, the shareholders and employees would not be responsible for any of the company's debts.
Turning a business from an ordinary company into a corporation can be daunting or confusing for some business owners, but IncorporateMax offers a range of services to its clients to ensure it can help any business take that next step. Besides aiding businesses with the traditional Texas business incorporation, IncorporateMax also specializes in tax services, llc formation, and non-profit formation.
IncorporateMax's founder, James Campbell, quotes: "Not every business is the same. We have seen many business owners make the comment, 'I wish I would have done it differently; but now I'm stuck with the wrong type of company.' That is why IncorporateMax prefers the personal approach to signing you up with our corporation services."
Unlike most conventional incorporation specialists, IncorporateMax does not require its clients to fill out an online form to start the incorporation process; instead, clients speak directly to an IncorporateMax representative.
IncorporateMax's employees are trained to help their clients understand the incorporation process and will discuss all of the options that are available to them. For example, IncorporateMax can help business owners with corporate name research, filing corporate articles and applying for an employer ID number. In addition, the company also offers various tax services, such as corporate franchise tax filing, and Texas business incorporation advice for a range of companies, including charities and limited liability corporations; that is, non-profit formation and llc formation services.
For additional information, contact IncorporateMax, Inc
719 Sawdust Road #204
The Woodlands, TX 77380
Telephone: (281) 782-1039
http://incorporatemax.com
# # #