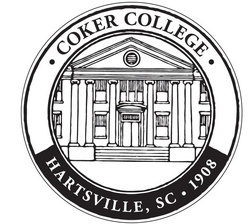 Characterization of Two Transcription Factor Genes in Fusarium gramineraum
Hartsville, SC (Vocus) November 2, 2010
Coker College Biology majors Bryan Musungu and Cynallyhia Indriago will be presenting a paper at the annual Research Conference for Minorities (ABRCMS) in Charlotte, N.C. on November 11-13.
Musungu and Indriago will present their paper entitled "Characterization of Two Transcription Factor Genes in Fusarium gramineraum" in which they examine data from a collaborative project based on their NSF-supported summer experience at Purdue University under the direction of Drs. Joe Flaherty (Coker College), Larry Dunkle (Purdue University/USDA-ARS), and Jin Rhong Xu (Purdue University). These students also worked closely with post-doctoral scientists at Purdue, Drs. Wende Liu and Xiaoying Zhou.
ABRCMS is the largest professional conference for biomedical science students.
The ABRCMS conference is designed to encourage underrepresented minority students to pursue advanced training in the biomedical and behavioral sciences, and provide faculty mentors and advisors with resources for facilitating students' success.
For more information about ABRCMS visit http://www.abrcms.org/page02a.html
Coker College readies undergraduates for personal and professional success through a distinctive four-year program that emphasizes a practical application of the liberal arts as well as hands-on and discussion-based learning within and beyond the classroom. Coker is ranked among the "Best Colleges" in the South by U.S. News & World Report as well as The Princeton Review. Located in Hartsville, S.C., Coker is within two hours of the cultural, financial and recreational resources of Charlotte, Columbia, Charleston and Myrtle Beach.
###